Increase Your ROI on Sage 300 
If you're currently unhappy with the support you are getting from your existing Sage 300 business partner, or Sage 300 support we're glad you're here. Please take some time to answer the questions below. If you would like us to do a Sage 300 system audit for your business, please fill out the contact form on the right.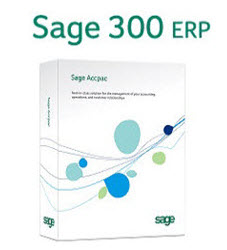 At Front Line System, we understand the pain of working with a system that is consistently performing below your expectations. When you talk to Front Line Systems, we will help you discover any unused or overlooked features in your Sage 300 system.
We'll discuss cost-effective plug-ins and/or ways you can connect separate systems (integration), automate manual steps, and convert your data into actionable business information (Reporting/BI). Improve on "work-arounds" and other time consuming practices.
Here is a sampling of a few questions we will discuss with you to help you get more ROI from your Sage 300 system – 
General Business Issues:
What information would help make better decisions that affect revenue, expenses or cash flow?
What functions or processes could be changed to become significantly more efficient?
What features have been requested by customers, employees or other stakeholders that are not available today?
What could help you increase sales, decrease cost, improve customer service, and improve employee effectiveness?
Operations:
Are you using your Sage 300 ERP software to your best advantage? What is causing concern or frustration?  What could be improved through training, reporting, new features?
Is your current Sage 300 ERP software supported by a qualified service provider?
Are you exposing your business to unnecessary expense and risk of disruption by using obsolete or outdated software that is no longer supported by the software publisher, that could fail and have to be replaced in crisis mode ($$$$) or with loss of data?
What tasks or activities are performed outside the system with Excel reports, stand alone systems, hand written forms or post-it notes that we may be able to automate or integrate?
What other processing or information retrieval bottlenecks exist that could possibly be remedied through better deployment of software?
Are data security and user permissions configured for best protection of your confidential information?
Systems:
Are computer servers, workstations and networks up to date and working well?  What software/hardware purchases are planned or being considered for the upcoming year?  How will this affect your software deployment?
Is your data backup process working well to protect you from system failure or physical damage?
Are you adequately protected from software viruses and malicious software that is hidden in email or lurking on the internet?
Here are a few examples of how our existing Sage 300 clients are getting the most ROI on their Sage 300 system:
Core Products Inc. – "The Front Line Systems team has provided us the business technology support we needed to grow our business from one location and $2 million in annual sales to multiple locations, $15 million in annual sales, and a lot more products," says Royce Keehr, Core Products Chief Financial Officer. Read more
Gessler's Supermarket – Jennifer Blanchard says, "I really appreciate Front Line Systems ability to take the concepts that I need and design a program that will work to our specifications." Jennifer also appreciates Front Line Systems prompt responsiveness and delivery when Geissler's employees need to make urgent modifications to their business technology systems. Read more
Nebraska Plastics – We have worked with other Sage technical service providers,and without question Front Line Systems is the most knowledgeable on the in-depth working matrix of Sage ERP software and supporting cost accounting software. Leo Sims, VP Manufacturing / SA, Nebraska Plastics, Inc. Read more
For more information on how you can get more ROI from your Sage 300 system, please contact Front Line Systems at 866-435-0243. You can also visit us at www.flsinc.net.
Other Sage 300 Resources: Get Access to the Ultimate Sage 300 Guide
About Front Line Systems
Front Line Systems is a business technology consulting firm, with headquarters in Minneapolis, Minnesota. We are dedicated to helping businesses solve their accounting, manufacturing and warehouse concerns. We believe that your business has an amazing capacity for innovation and growth and that technology can help get you there.
Front Line Systems is a technology partner that solves problems and creates solutions for the life of your business. We provide ERP Consulting, Warehouse Management Consulting and CRM Consulting Services in Minnesota, Wisconsin, Virginia, DC, Maryland, Connecticut (New England) and serve clients across the US. Contact us at 866-435-0243 today.