We offer a variety of business and Sage accounting software products including Sage 300 ERP, Sage CRM, Sage Enterprise Intelligence and Sage HRMS. Whether you're looking to improve efficiency in your warehouse, shop floor, accounting department, sales, human resources, or online store, we implement and support business software for your entire operation – from the front-office to the back-office, in the cloud or on location.
Sage 300 ERP
Sage Accounting (ERP) software that connects all functional areas of your business – sales, accounting, inventory, and manufacturing. Sage 300 ERP offers the power of choice with options for a traditional on-premise implementation or in the cloud with Sage 300 online.
>> Learn More About Sage 300 ERP
>> Learn More About Sage 300 Online
Sage CRM
Designed specifically for small and medium-sized businesses, over 12,000 companies in 70 countries rely on Sage CRM to manage critical sales, marketing, and customer service activities.  Discover how to find new customers, close deals faster, and build long-lasting customer relationships with Sage CRM.
Sage HRMS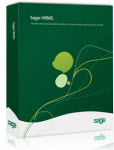 Sage HRMS provides all the tools your human resource management and payroll departments will need for HR compliance and reporting, benefits management, time-off and absence tracking, recruiting, payroll processing, and much more.
Sage Enterprise Intelligence
Sage Enterprise Intelligence fully integrates with Sage 300 ERP and provides business users real-time and reliable information to make faster and better business decisions across the enterprise.
Are you having a difficult time pulling together all your data into a single, clear picture outlining your business operations? Would you like to transform your fragmented business data into easy to understand information that allows you to make timely business decisions?
>> Learn more about Sage Enterprise Intelligence
---
P.S. If you don't see what you're looking for here, be sure to check out our line of Industry Solutions for manufacturing, professional services, hotel management, wholesale distributors, EDI, document management software, and more!