Sage 300 ERP Resources For Your Business
Below is a list of Sage 300 resources to help you get more value from your Sage 300 system. For additional Sage 300 support questions, contact Front Line Systems at 866-435-0243 today.
How to Change Your Sage 300 Partner
Thank you for trusting Front Line Systems your new Sage 300 partner. We look forward to working with you. To get started, please fill out the form on this page.
How to Increase ROI on Your Sage 300 System

At Front Line System, we understand the pain of working with a system that is consistently performing below your expectations. Discover all the components of a Sage 300 ROI Audit in this E-Book. Download today.
Ultimate Sage 300 Guide For Sage 300 Users
This is a great Sage 300 resource for existing and prospective Sage 300 users. From defining basic  Sage 300 terminology to details on modules, support care plans, and training materials. You will get answers to many of your Sage 300 questions here.
Make sure to bookmark this page and come back often for Sage 300 system updates. Get access to the Sage 300 Guide For Sage 300 Users here.
Sage 300 Training Videos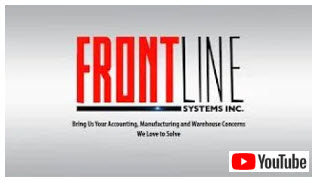 To get access to our latest Sage 300 training videos, please subscribe to our YouTube channel. If you have a request for a specific Sage 300 training topic, please email steve@flsinc.net and let us know.
Get Your Sage 300 Year End Guide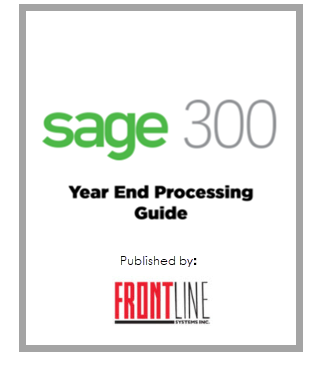 This Sage 300 Year-End Guide is an excellent resource to help you keep your year-end accounting stress down. It contains lots of year-end procedures.
Download your Sage 300 year-end guide here.
About Sage 300 | Schedule a Sage 300 Demo | Home