Sage 300 and WMS Add-Ons
In addition to our Business Intelligence, Credit Card Processing, Manufacturing & Payment Automation solutions, we also offer other add-on options to support your business technology needs.
Sage CRM software

Sage CRM software offers editions, pricing, and deployment options to meet the needs of most companies big or small.  Available as an on-premise installation or on-demand web-based CRM solution, you can choose the version that fits you best.
And since Sage CRM is a native web-based application, the software works exactly the same whether you put Sage CRM software in your pocket with the mobile app, access it from the cloud, or run CRM on your desktop.
Read more: Sage CRM Software
Document Management Software
Paper processing and shuffling creates a major bottleneck for most businesses. Chasing invoices, purchase orders, and other important paper-based documents around the office is inefficient and hard to manage.
Read more: Document Management Software
eCommerce for Sage 300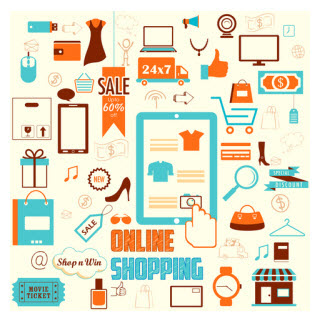 By connecting your e-commerce shopping cart with Sage 300 ERP, you'll save time, eliminate tedious duplicate data entry, reduce errors, and avoid shipping delays. If you're doing business online, then check out our recommended Sage 300 compatible eCommerce solutions.
Read more: eCommerce for Sage 300
Electronic Data Interchange
(EDI) is essentially the process of electronically exchanging business documents such as orders, invoices, and shipping information, between two companies without manual data entry or human intervention.
Read more: EDI Software
Hotel Accounting
Front Line Systems has been working with hotels and hotel management groups for several years. We connect to most of the reservation systems available for branded hotel chains. We offer full support and training to meet all your needs. From general accounting to multiple bank solutions, positive pay solutions, Purchasing and PO workflow, service management to keep records of when items were inspected or maintained, we understand the complexities of running your properties and are here to work with you.
Read more: Hotel Accounting
Sage HRMS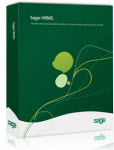 Sage HRMS is human resource management software that acts as a single database for all of your HR needs including tools for benefits administration, compliance reporting, time-off and absence tracking, training management, recruiting, and so much more. Simply put, Sage HRMS eliminates inefficient stacks of forms and binders, streamlines your HR processes, and shaves hours off the tedious administrative paper shuffling.
Read more: HRMS Software
PrintBoss Software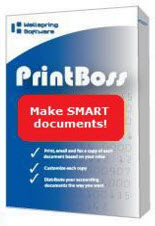 Would you like to cut printing and postage costs and reduce the number of calls to your customer service department? PrintBoss is a cost-effective, simple Sage 300 add-on solution that allows you to:
Put electronic signatures on checks
Email invoices using PrintBoss
Use ACH as a payment method for your business
Read more: PrintBoss Software
Projects for Sage 300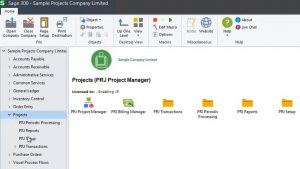 Projects is a Sage 300 module that runs inside Sage 300. It also has a few external components that can be accessed from outside of Sage 300. E.g. the Project Manager module allows Project Managers to create projects, review and approve timesheets, pull reports etc. This functionality can be accessible to Sage 300 users who use these external components of the system.
Read more: Projects for Sage 300
Technisoft Service Manager

With Front Line Systems and Technisoft Service Manager for Sage 300 ERP, you'll have a centralized system that allows you to manage the resources, products, and services that your company provides. By integrating the powerful core accounting technology of Sage 300 ERP with Technisoft Service Manager, every aspect of the service process will be linked into a single comprehensive system.
Read more: Technisoft Software
For more information on Sage 300 and WMS add-ons, please contact Front Line Systems at 866-435-0243.