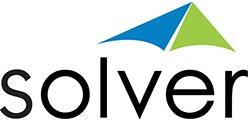 Business Intelligence Software
Solver is the leading provider of complete Business Intelligence software solutions for today's mid-market enterprise and the company is at the forefront of Business Intelligence (BI) technology for cloud and on-premise ERP's. Solver's BI360 solution is a powerful and intuitive suite of modules for reporting, budgeting, dashboards, and data warehousing.
Now, Solver is changing the face of Business Intelligence software with next generation, collaborative and action-driven solutions for planning, reporting and analysis to deliver complete insight into every facet of the enterprise.
BI360 gives the entire organization the ability to truly understand their data, make better decisions, and ultimately drive efficiency and performance in their business.
Business Intelligence (BI) Software for the Hospitality Industry
Business Intelligence (BI) Software for the Distribution Industry
For more information on Business Intelligence software solutions, please contact Front Line Systems today.