Sage 300 Client Testimonials
Sage 300, Auto Simply Software and Crystal Reports
We have worked with other Sage technical service providers, and without question Front Line Systems is the most knowledgeable on the in-depth working matrix of Sage ERP software and supporting cost accounting software.
We use Front Line Systems because of their technical ability to solve problems that arise from day to day. They have a complete understanding of our manufacturing business and the ERP/Cost Accounting software that we use and need daily to support our customers. They also have an expert Crystal Report writer that can tweak existing Crystal Reports as well as produce new custom reports in a timely manner.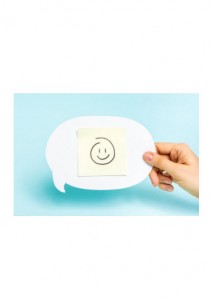 Front Line Systems late last year did a complete migration of our pre-existing cost accounting software MiSys, to our new current cost accounting software Auto-Simply and also upgraded our Sage ERP software and it was and went  seamlessly!  Currently Front Line Systems provides technical support for Sage ERP Software, Crystal Report Software, AutoSimply Software as well as working in concert with our IT Hardware service provider.
They also have a very good understanding of each of the aforementioned software and how they work in different operating systems, i.e. Windows 10, 7 and XP, MS Server 2012, 2008, and 2003.
We have been working with Steve Erickson and Sue Herrmann for all most 20 years and they were instrumental in providing us the expertise to move from a main frame computer system into a PC based network and into the 21st Century. Their daily technical support and expertise is invaluable!
Please note we operate out of Cozad a small farming community in South Central Nebraska and Front Line Systems is in Minnesota and it is like having them right next door. We have also been working with Mike Lunnemann with Front Line Systems out of St. Louis who has been doing all the new workstation installs as well as technical support. A super great group to work with!
Leo Sims, VP Manufacturing / SA, Nebraska Plastics, Inc.
---
Sage 300 and EDI
The Front Line Systems team is very helpful and responsive to our needs. They consistently deliver results to us in a very timely manner. In the recent past, they've helped streamline our Picking Tickets process which continues to save us $4,000 to $5,000 every year.
Their help with our EDI processes allows us to process 20-25,000 orders a month using minimal staff effort and paperwork. Our sales and inventory analysis has also been greatly enhanced with the custom Crystal Reports they provide.
Our Sage 300 (Accpac) / EDI upgrades are well planned out and conducted with very little or zero downtime. Sue Hermann is our primary consultant at Front Line Systems. She works very closely with our EDI and admin staff to make sure we proactively prevent or resolve our problems in minimal time.  She's A+!!
Sid Johnson, Vice President, Golf Gifts & Gallery
---
Sage 300 & Everything but the Kitchen Sink
Frontline Systems has been an integral part of our company for as long as anyone can remember. The value they add goes beyond Information Technology and system integrations, helping us define and refine business processes, prepare for and pass audits, and solve complex problems with creative solutions. When our previous ERP ended support, Frontline Systems embedded with our employees to identify requirements and functionality gaps that needed to be recreated in a new on-premises Sage 300 installation. Their close relationship with Sage and its partners opened up opportunities to
utilize powerful tools, such as Realisable iMan for integrations, Tairox Productivity Tools to automate processes , Orchid extender to customize Sage, and Avalara Avatax for tax calculation and reporting with virtually no learning curve required. By the end of the implementation, we had a fully functioning Sage 300 ERP system integrated with Sage's CRM (with additional customizations), a Warehouse Management System, and multi-channel (EDI, e-commerce) revenue streams. Over the years our systems have required even more customizations, and Dane Karcher and Elizabeth Crandall at Frontline Systems are always the first people I call.
Aaron S. Martin, PMP — Vice President, Information Technology — FORTESSA TABLEWARESOLUTIONS
Schedule a Sage 300 Demo | Visit Front Line Systems Blog | Contact Us