Speed Up Your Pick, Pack and Ship Operation with Körber Supply Chain

: HighJump Warehouse Edge
Reduce errors and increase efficiency with a HighJump WMS system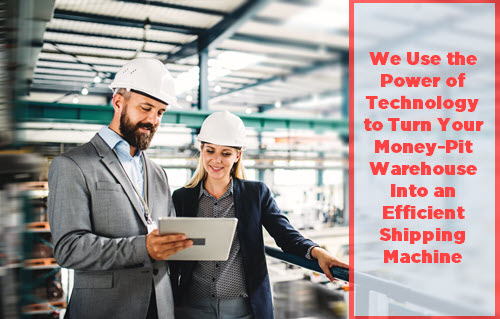 HighJump Warehouse Edge (a Körber product) offers you a feature-rich solution to automate, streamline and verify all your in-warehouse processes. From the receiving dock to the shipping dock, HighJump warehouse management software tracks every movement of stock into, out of, and within the warehouse.
The HighJump warehouse software system  has three editions designed to meet the demanding needs of customers from small to large.
Some of the known benefits of choosing 

HighJump Warehouse Edge include:
Seamless integration with most ERP's, so you change ERP systems whenever you need – This HighJump warehouse management system integrates seamlessly with Sage, Microsoft, NetSuite, SAP and other accounting systems to provide the warehousing link in a total supply chain solution. It can also be used as a standalone warehouse solution.
Increased flexibility and adaptability – Radio frequency & barcode technology combined with a robust, three-tiered, Internet-based architecture delivers a powerful, scalable and flexible real-time warehouse software system. It has the right amount of flexibility and rigidity built into the system, so you don't have to compromise on doing things the right way, while molding the system to your business.
Low Total Cost of Ownership – Your investment in a WMS system will allow you to significantly reduce costs and effectively meet your customer expectations ( you will reduce cycle times, stock-outs and back-orders; improve order accuracy and on-time shipments.) Most clients see an ROI in less than 12 months. One of our clients saw an ROI within 90 days.
Delivering More On-Time and Complete Shipments  – Not only do you have the ability to accurately pick orders with HighJump Warehouse Edge, you also have the ability to deliver complete orders on time. Your fill rates will increase and your cycle times will shorten, so you can minimize shipping delays and back-orders.
Schedule Your Warehouse Evaluation
View HighJump Warehouse Edge 7.0 Data Sheet | Access More HighJump WMS Data Sheets   
Front Line Systems – Your Körber Warehouse Management Software Partner
Choosing the right warehouse software system is just a start. You also need a partner with business and technology know-how to implement your ERP software system the RIGHT WAY. We have the experience needed to unlock the true potential of your technology investment.