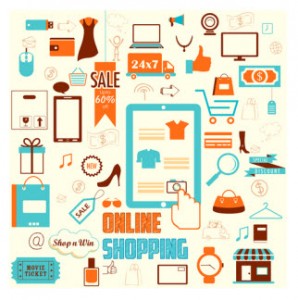 Online e-commerce solutions for Sage 300
Are you selling your products online? Would you like to improve the efficiency of the process of getting online orders and data from your website into your ERP system?
By connecting your e-commerce shopping cart with Sage 300 ERP, you'll save time, eliminate tedious duplicate data entry, reduce errors, and avoid shipping delays.
Discover the Best Selection of Sage 300 ERP Integrated Web-Stores

While there are plenty of e-commerce solutions out there to chose from, we've hand picked the best and most widely-used integrated web stores for Sage 300 ERP including:
Webtelligence – Webtelligence is a feature-packed B2B and B2C e-commerce solution that allows your trading partners, customers, and vendors to access account, open order, invoice, and product information online and in real-time.
Read more about Sage 300 ERP and Webtelligence Integration
Iciniti – Inciniti blends the functionality of a web store with content management, accounting, and customer relationship management. Increase your visibility and search rankings through the use of the built-in blog, social media functionality, and by adding extended product information, links, and documents.
Read more about Sage 300 ERP and Iciniti Integration
Website Pipeline – for customers that have complex and unique e-commerce requirements and need a bit more functionality, this customizable e-commerce solution for Sage 300 ERP provides the freedom to chose your design, manage customer specific pricing, run promotions, keep order/invoice/shipment history, and so much more.
Read more about Sage 300 ERP and Website Pipeline Integration
XM Oxygen – This ready-to-go web store comes pre-loaded with top tier features such as a customizable web store template, credit card processing, PayPal integration, real-time product and price updates, and built-in product suggestions for your customers.
Read more about Sage 300 ERP and XM Oxygen
Front Line Systems – Your Integrated eCommerce Partner
If you're ready to integrate e-commerce with Sage 300 ERP, its time to find out why companies trust the Sage 300 e-commerce web store experts at Front Line Systems to improve efficiency from click to ship!