Pick, Pack and Ship Faster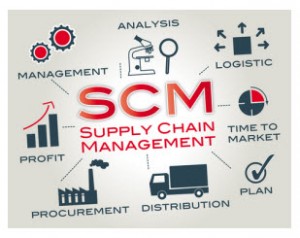 Would you like to reduce errors and increase efficiency in your pick and pack fulfillment operation?
AccellosOne warehouse management software helps you boost productivity, reduce costs, shorten order fulfillment times and increase customer satisfaction.
Radio frequency and barcode technology combined with a robust, three-tiered, Internet-based architecture delivers a powerful, scalable and flexible real-time warehouse software system.
Discover how much time and money you can save in your pick and pack fulfillment operation? Fill out the warehouse evaluation worksheet now.
Pick and Pack Fulfillment Software
AccellosOne warehouse management software offers a feature-rich solution to automate, streamline and verify all your in-warehouse processes. From the receiving dock to the shipping dock, Accellos warehouse management software tracks every movement of stock into, out of, and within the warehouse. The AccellosOne warehouse software system  has three editions designed to meet the demanding needs of customers from small to large.
The Collect Edition is aimed at the company looking to extend their paper processes to the wireless world.
The Manage Edition is the perfect fit for businesses that wants to start small, but have plans to expand their warehouse processes over time.
The Fulfill Edition is designed for the more sophisticated user that needs more control, automation and flexibility in their warehouse.

AccellosOne Warehouse Management Software (WMS) is a flexible warehouse software system which enhances the efficiency and productivity of the warehouse, while transforming the customer service department of an organization.
This Warehouse Management Software integrates seamlessly with Sage 300, Microsoft Dynamics products (GP, NAV, AX, SL), Sage 100 ERP (formerly Sage MAS 90/200), Sage Pro ERP, SAP B1, QuickBooks and Peachtree accounting systems to provide the warehousing link in a total supply chain solution. It can also be used as a standalone warehouse solution.
More Pick and Pack Fulfillment Software Links
Warehouse Management Software Whitepapers
Discover 4 Secrets of the Warehouse Management Software Mid-Market Industry
Discover How Much Time and Money You Could Save With Warehouse Automation
AccellosOne Warehouse Management Software Resources
AccellosOne WMS Brochures
Introduction to AccellosOne WMS version 6.5
AccellosOne WMS Feature Comparison Matrix
AccellosOne WMS Technical Considerations
Front Line Systems – Your AccellosOne Warehouse Management Software Partner
Choosing the right warehouse software system is just a start. You also need a partner with business and technology know-how to implement your ERP software system the RIGHT WAY. We have the experience needed to unlock the true potential of your technology investment.
Contact Front Line Systems to Discuss Your Pick and Pack Fulfillment Operation