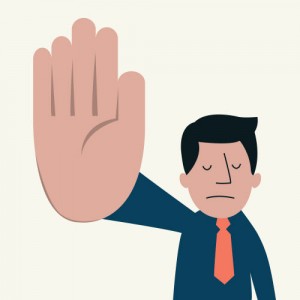 Data integrity in Sage 300 is a lot like getting your teeth cleaned every six months. Nobody wants to do it, but just like regular dental visits help prevent cavities and root canals, maintaining data integrity will help you avoid expensive disasters in the future.
Why Is Data Integrity in Sage 300 Important?
Fix Problems While They Are Small – If you run data integrity on a regular basis, you can find and fix problems while they are still small and manageable so you avoid a data crash.
Note: Sometimes the smallest error in data integrity can be caused by something big happening (e.g. server communication issues, running out of space on a server, a glitch in the hardware and/or software). These issues need to be identified and fixed before they turn into a server crash. If you have a backup, the recovery time for a data crash is 1-2 days; without a backup, it's 5-10 days.

Identifying Incorrect Procedures – If you run data integrity on a regular basis, you will quickly discover if your users are properly inactivating records, deleting and/or updating information.For example, if you inactivate a customer in Accounts Receivable, and don't inactivate any corresponding Ship-To Locations, you will cause a data integrity error. This error is easily fixable, but it's important to notify your staff as quickly as possible about changes they need to make to their procedures before one small error becomes thousands of records that need to be fixed.

Save Time and Money – When you are proactively keeping your data clean, your upgrade process will be less expensive. If the data is corrupted in your accounting system, it will need to be fixed before an upgrade will successfully run. Thereby costing you more time and money.
What are Our Best Practices for Data Integrity in Sage 300?
Make sure you have a backup!  Whenever you are running a large process in Sage 300, it is important to verify that you have a good backup of your database before you proceed.

Make sure everyone else is out of Sage 300 before you start – Data Integrity can be a performance hog, so we recommend that you run it after hours. Otherwise, it can affect performance for everyone on that server.

Do not select the 'Fix option' check-box!!! Please contact your Front Line consultant before checking this box! We have had situations where a client ran data integrity with the fix option checked, and the system found orphan transactional records. Instead of fixing the orphan records it deleted them entirely from the system – causing huge transactional discrepancies.

Set your print destination to preview before you run data integrity. Once data integrity is complete, the system will print a report showing you what errors it has found. By setting your print destination to preview, you can then export the report to pdf.
Review the report, looking specifically for any errors mentioned.If you know how to fix the errors, please do so. But if you have any questions about what the report says, please email the report to your Front Line consultant so they can help you determine the best strategy for fixing the errors. While it is very rare for someone to run data integrity and not see at least a few errors, it is important to stay on top of the errors and keep your data as clean as possible.
Front Line Systems highly recommends the Tairox Fast Data Integrity software – The standard data integrity in Sage 300 can take quite a long time to run, depending on the size of your database. Which is why we highly recommend the Tairox Fast Data Integrity software solution.  It is reasonably priced at $800 and can run the same data integrity in very little time. We ran the standard Sage 300 data integrity against one module for a client and it took 2 hours to run. The Tairox Data Integrity did the same job in 20 seconds. The error messages are practically identical. (Don Thompson who created the Tairox software was one of the original architects of Sage 300.) We recommend that all Front Line Systems clients use this software for their data integrity checks.

Please run data integrity once a month – If you have Tairox's Data Integrity Software, you can run data integrity for all your modules once a month. If you have a larger database and choose to use the standard Sage 300 data integrity, we recommend running it on one module per month. This means that if you have 6 modules, each one will be checked at least once every 6 months.
For more information on how to proactively take care of data integrity in your Sage 300 system, contact Front Line Systems at 866-435-0243 or visit us at www.flsinc.net. We look forward to serving you.
Review and bookmark our Ultimate Sage 300 Guide for Sage 300 Users.
About Front Line Systems
Front Line Systems is an ERP Consulting Firm (specializing in Sage 300) with headquarters in Minneapolis, Minnesota. We are passionate about helping businesses solve their accounting, CRM, manufacturing, and warehouse concerns. We believe that your business has an amazing capacity for innovation and growth and that technology can help you realize that capacity. Front Line Systems is a technology partner that solves problems and creates solutions for the life of your business.
We provide Sage 300 support (including implementation, support, and consulting services) in Minnesota, Wisconsin, Virginia, DC, and Maryland. We serve clients across the US. Contact Front Line Systems at 866-435-0243 or visit us online at www.flsinc.net. We look forward to serving you.