What is Business Management Software? Continued…
In the first part of the blog series: 'What is Business Management Software?, we looked at Operations Management Software. Now let's take a look at the remaining three components of business management software –  CRM software, Accounting software and Business Intelligence software.
Business Management Software: What is CRM Software?

"CRM" is an acronym for "Customer Relationship Management". Core CRM software functions include Contact Management, Sales Process automation, Customer Service automation (including call center automation) and Marketing Campaign automation (including direct mail, email and telemarketing campaigns).  In support of these functions, CRM systems include processes to record and manage tasks, calendars, scheduling, email and phone communications, and the ability to attach electronic copies of documents to customer and activity records.
Today's CRM software is very scalable and customizable. Some common CRM software features include workflow engines, CTI (Computer-Telephony Integration), flexible and comprehensive report development options and integration to other business management software systems. With add-ons, CRM software can also be used as Operations Management Software, particularly in the areas of Project Management and Time and Billing. Read more about CRM Software
Do you need CRM software support? Contact Front Line Systems now.
Business Management Software: What is Accounting Software?
Accounting software automates basic business transactions. Owners, managers and accountants appreciate the software's ability to record and organize comprehensive and detailed data at the transaction level and retrieve it into useful business transaction documents (invoicing and sales receipts for example) and management reports (such as Sales History, Accounts Receivable Aging, Purchase History and Inventory Valuation). Budgeting, forecasting and reporting of actual financial results are also beneficial. They maximize efficiency and accuracy in measuring and managing the financial affairs of the business.
Standard accounting software functions (or modules) include Accounts Receivable, Accounts Payable, Sales Orders, Customer Invoicing, Purchase Orders and Vendor Invoices, Payroll and Human Resource Management, Banking and General Ledger (to collect financial results).
Accounting software first became affordable to small and medium sized businesses in the 1980's. Today almost nobody keeps their basic business transactions and financial reporting records on electronic spreadsheets or on paper.
What's New in Accounting software?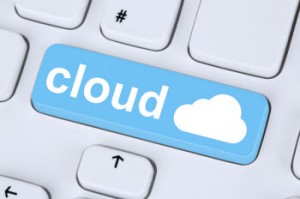 The Cloud is now the leading edge in the accounting software world. It allows you to make your accounting software accessible anywhere from any device. It makes it easy to get data in and out of your accounting system, including integration to other general business process systems.
These "other general business process systems" include charge card and debit card systems (often called "Payments"), electronic funds receipts and payment systems (EFT or electronic funds transfer), business to business transaction automation systems (EDI or Electronic Data Interchange), electronic document management systems that minimize storage of paper documents, and other business software systems such as CRM and operations management software systems.
Do you need accounting software support? Contact Front Line Systems now.
Business Management Software: What is Business Intelligence Software?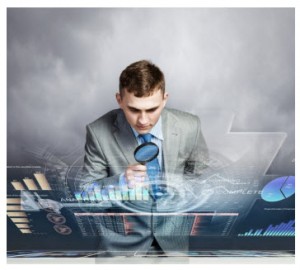 The term "Business intelligence" is relatively new, but the core functionality of this genre of software goes back to the early evolution of business application software. The most important function of business application software has always been to collect data and process transactions much more accurately and efficiently than possible with paper records.
Once business transaction data started to be stored in computers, businesses started extracting this data to keep tabs on their business, make better business decisions and move away from the "seat of the pants" method for managing and planning. That was the beginning of "Business Intelligence" Software, but it has been called "Reporting" or "Management Reporting" for decades.
Today, there are many flavors of Business Intelligence software on a scale of sophistication and price. These are powerful systems that take advantage of the ever expanding computer systems capability to access and manipulate data stored in multiple databases. This data can then be presented to owners and managers in easily digestible chunks. The data presentation layer provides important, actionable information, whether you are analyzing finance, sales, asset management or operations.
User interface tools such as Pivot Tables and Charts and Drag and Drop data analysis combined with back end database queries, views and cubes to make the whole "slicing and dicing" analysis process more intuitive and responsive to users.
The best "BI" systems make spontaneous, multifaceted data analysis possible for non-technical operational, sales and financial executives, compared to the legacy reporting systems that can require a lengthy, time consuming and expensive design and development cycle to generate different and more useful slices of data. Read more about Business Intelligence Software
Do you need business intelligence software support? Contact Front Line Systems now.
In this two-part blog series, we have described Operations Management, CRM, Accounting and Business Intelligence software. These four software solutions working together make up Business Management Software.
To discuss how you can evaluate your business technology systems and improve your business processes to achieve your goals, contact Front Line Systems at 866-435-0243 or visit us at www.flsinc.net today.
(This article has been written by Fred Dean, business management software consultant in Connecticut)
About

Front Line Systems
Front Line Systems is an ERP Consulting Firm with headquarters in Minneapolis, Minnesota. We are passionate about helping businesses solve their accounting, CRM, manufacturing and warehouse concerns. We believe that your business has an amazing capacity for innovation and growth, and that technology can help you realize that capacity.
Front Line Systems is a technology partner that solves problems and creates solutions for the life of your business.
We provide business management software solutions including operations management software implementation, support and consulting services in Minnesota, Wisconsin, Virginia, DC, Maryland, Connecticut (New England). We serve clients across the US. Contact Front Line Systems at 866-435-0243 or visit us online at www.flsinc.net. We look forward to serving you.