Last week, Sage issued an announcement that all Sage 300 Payroll customers must upgrade to Sage 300 Payroll Version 7.2 by the end of 2015. Unofficially however, the upgrade must be done in time for W2's to be submitted and for Q4 2015 reporting. At most companies that would be between January 15th and January 31st 2016.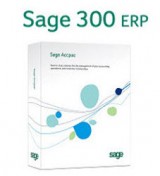 What Will You Get in Sage 300 Payroll Version 7.2?
Recently, Sage has added many new services to Sage 300 – the biggest one being the Affordable Care Act. The ACA service looks at full time equivalencies and other calculations within the customer base to determine whether or not, you are required to provide Healthcare under ACA. If you are required, does your Healthcare plan meet the required standards?
To assist with this review Sage has included "My Workforce Analyzer".
The ACA calculation is for any organization with 100 employees (employed over the year – including seasonal, transitional employees, not 100 active employees). This reporting is required for the 2016 year.
Sage has also expanded the functionality of Sage 300 Payroll Version 7.2 to include the standard Aatrix integration features in the system. This will be coming shortly. For more information, please visit: https://www.aatrix.com/partners/sage300
Sage has completely updated the way EFT functions. (We're still double checking all of this). Sage is releasing a service pack to include all the updated functionality over the next few months.
There are a variety of abilities to log directly into banks and access bank statements, and a variety of other integration components. It also includes the functionality of the Aatrix tax filing activities that were rolled into prior versions. Sage has enhanced and expanded that functionality.
Sage 300 Payroll Version 7.2 is included in the 2014 release of Sage 300. It is also compliant with the 2012 release of Sage 300. So if you are on Sage 300 Version 2012 or Version 6.1, you can simply upgrade the Sage 300 Payroll system. But if you are on a prior version of Sage 300, then you must upgrade the entire system to keep them together. Because of the timeline we are on, we may not be able to upgrade the people that are on Version 6.0 or prior versions of the accounting system.
One upgrade possibility is to split payroll on to a workstation – upgrade payroll to version 7.2, where it needs to be, and then come back later in 2016, upgrade the rest of the system and recombine them again. All clients that would like to upgrade to Sage 300 Payroll version 7.2 must also be up to-date on Sage's annual M&S or subscription plans.
This method of upgrading (splitting out and recombining later) is labor intensive, but doable and delays the need to upgrade the entire system until better timing – both for our resources and the client's needs. It is a way to manage that activity and push the full upgrade farther into the 2016 year.
The payroll upgrade needs to happen by the end of the year. For more information about your Sage 300 Payroll upgrade, please call Front Line Systems at 866-435-0243 X303 today.
About Front Line Systems
Front Line Systems is an ERP Consulting Firm (specializing in Sage 300) with headquarters in Minneapolis, Minnesota.We are dedicated to helping businesses solve their accounting, manufacturing and warehouse concerns. We believe that your business has an amazing capacity for innovation and growth and that technology can help get you there.
Front Line Systems is a technology partner that solves problems and creates solutions for the life of your business. We provide ERP Consulting, Warehouse Management Consulting, CRM Consulting Services etc. in Minnesota, Wisconsin, Virginia, DC, Maryland, Connecticut (New England) and serve clients across the US. Contact us at 866-435-0243 to get started today.