Sage 300 Tips and Tricks by Front Line Systems
How to use the Startup folder?
Log into Sage 300. Now you are on the Sage 300 desktop. Right click in a blank area on the right side of the screen, and choose a New Folder. The folder is called Startup. Anything you put into that folder will automatically startup when you log in to Sage 300.
E.g. if you want to always open the Order Entry screen, you can right click on the Order Entry screen icon. Choose copy, go to your startup folder and choose paste. The next time you login to Sage 300, the Order Entry screen would automatically open.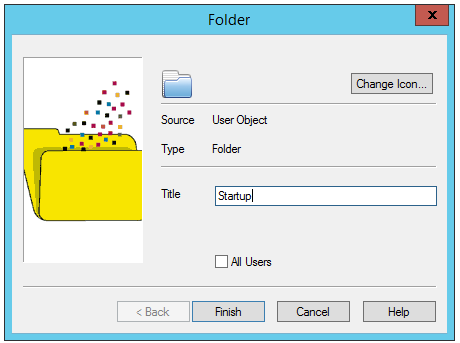 Bonus Tip – You can actually put a shortcut in the Startup Folder for lots of things that don't have to do with Sage 300. E.g. an Excel File, Access database, PrintBoss etc. For more information on using the Startup folder in Sage 300, please contact Front Line Systems at 866-435-0243.
Sage 300: How to identify the name of the field in the database?
In the ICITEM screen, the name of the field that everyone sees is Item #. But the actual name of the field in the database is FMTItemNo. If you go to the Finder on any field and you see the field there you can go up to settings, and you can click on the pop-up that says, 'Field name as column heading'. It will change the Column Heading from Item Number to SMT Item No.#
If you go into any screen inside Sage 300 that has a detail section (the bottom half of the screen that looks like an Excel spreadsheet with rows and columns), you have the ability to hide fields. A lot of people know that they can move fields around simply by moving the mouse over the time of the column using Click and Drag.
However, you can also go to a column, right click on it and choose Hide, to hide columns that you don't use. To restore columns, just right click on any title column on the screen, and you can choose to restore any of the fields that you hid earlier.
Review and bookmark our Ultimate Sage 300 Guide for Sage 300 Users.
About Front Line Systems
Front Line Systems is an ERP Consulting Firm that specializes in Sage 300 with headquarters in Minneapolis, Minnesota.We are dedicated to helping businesses solve their accounting, manufacturing and warehouse concerns. We believe that your business has an amazing capacity for innovation and growth and that technology can help get you there.
Front Line Systems is a technology partner that solves problems and creates solutions for the life of your business. We provide ERP Consulting, Warehouse Management Consulting and CRM Consulting Services in Minnesota, Wisconsin, Virginia, DC, Maryland, Connecticut (New England) and serve clients across the US. Contact us at 866-435-0243 today.