Sage 300 Tips and Tricks by Front Line Systems
You can have multiple copies of the Sage 300 Order Entry screen open, when entering orders. E.g. if you get an order via email or fax, you can key in the order on one screen. Make sure you have a second Order Entry screen open, so if/when you get a phone call in the middle of the big order that you are entering on the first screen, you are able to enter the second order without negatively affecting the first one.
Many Sage 300 clients use this functionality for shipping and invoicing orders. They usually ship and invoice the first order and post it in Sage 300. Then they'll work on the shipping and invoicing of the second order on the second screen, which speeds up their performance dramatically.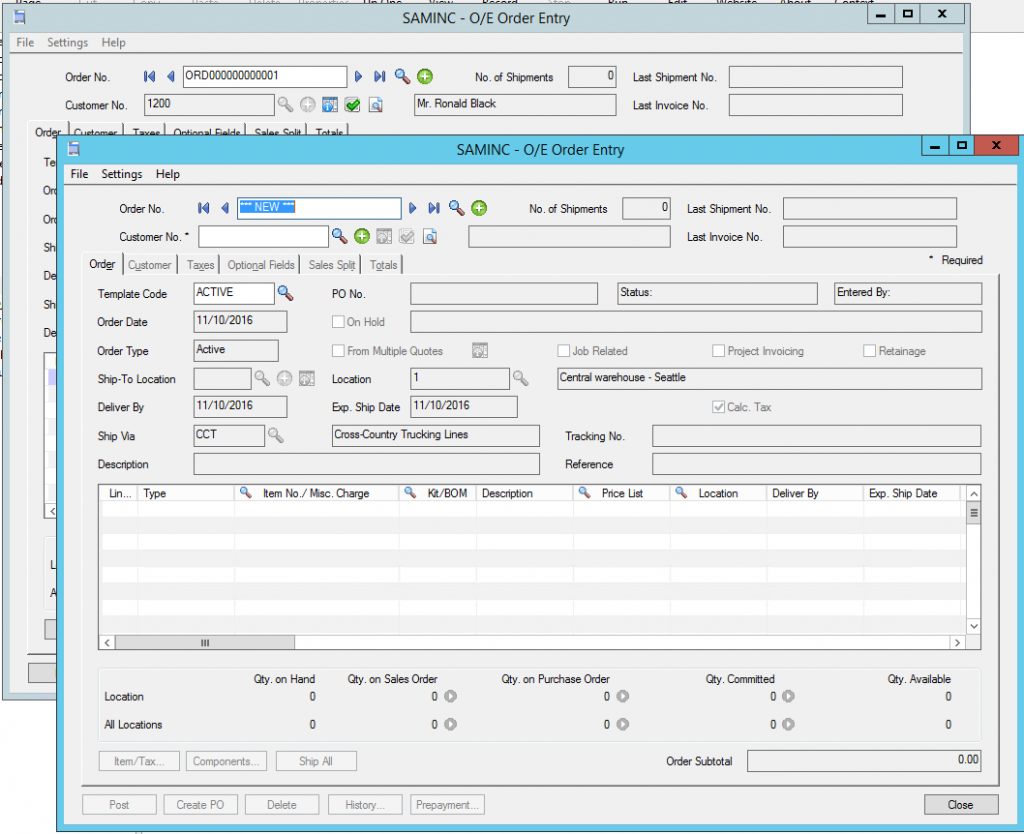 Right click on the icon for the Order Entry screen in Sage 300, then choose Properties. There is a little check box that says Start Multiple Copies.
If you check that, then for that user in Sage 300, you can open multiple users in that screen. This functionality works on all screens in Sage 300, not just in Order Entry.
Review and bookmark our Ultimate Sage 300 Guide for Sage 300 Users.
About Front Line Systems
Front Line Systems is an ERP Consulting Firm with headquarters in Minneapolis, Minnesota.We are dedicated to helping businesses solve their accounting, manufacturing and warehouse concerns. We believe that your business has an amazing capacity for innovation and growth and that technology can help get you there.
Front Line Systems is a technology partner that solves problems and creates solutions for the life of your business. We provide ERP Consulting, Warehouse Management Consulting and CRM Consulting Services in Minnesota, Wisconsin, Virginia, DC, Maryland, Connecticut (New England) and serve clients across the US. Contact us at 866-435-0243 today.