High-Level Overview of Sage 300 System Requirements To Upgrade /Install Sage 300
Change can be difficult, especially when you are implementing a new ERP system or upgrading your existing ERP software. This blog article will give you a high-level overview of the Sage 300 upgrade/install process. For more in-depth information of Sage 300 system requirements, download and review the Sage 300 2018 compatibility guide, and then contact Front Line Systems, with your questions.
Here's What You Need to Know About Sage 300 Database Requirements
Microsoft SQL Server Requirements – When you install Sage 300 2018, Microsoft SQL Server 2012, 2014 or 2016 are the supported versions. While older versions may work, they have not been tested by Sage, so technical support will not be available, if you have a problem.
Windows Server Requirements –Windows Server 2012 R2 or 2016 are the supported versions.  As with SQL Server, Sage technical support is not available for older versions, so use them at your own risk.
Must-Know Tips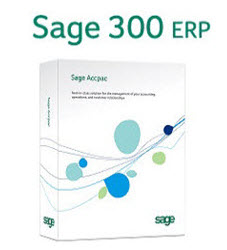 – SQL Server Standard Edition or better is highly recommended. With the free version (SQL Express), you may end up with unacceptable performance, even with a powerful new server. SQL Express will work, but is intentionally throttled down by Microsoft and does not use server memory or processors efficiently.  SQL Express also omits useful database management, reporting and integration tools.
– You must apply SQL Server Service Pack 1 or a later update on SQL Server 2012 for compatibility with Windows Server 2012 R2.
– Best practice is to avoid installing Sage 300 or SQL Server on a domain server. While possible, it raises system security and server resource capacity issues that need to be taken into consideration.
For more in-depth information on Windows Server and Microsoft SQL Server Compatibility information access the resources below:
– Server application compatibility
– SQL Server and Windows Compatibility
Sage 300 Workstation Requirements
– Supported Sage 300 2018 workstation operating systems include the 64-bit versions of Windows 7 (SP1) and Windows 10. While Windows 8 may work, it is not specifically supported by Sage.  Use it at your own risk.  Better yet, upgrade your Windows 8 PC's to Windows 10. It's a good move for many reasons.
– To use the GL Financial Reporter, you will need compatible 32-bit versions of Microsoft Excel 2010, 2013, or 2016 on each workstation.
– If you will use the email function, please make sure to use compatible 32-bit versions of Microsoft Outlook 2010, 2013, or 2016 on each workstation.
Sage 300 Web Screens
Interested in using Sage 300 web-screens? Great! Here are a few things to keep in mind: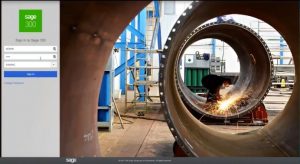 – We recommend that you get a SSL certification for your website if you are going to allow web access to your system.
– Make sure you use Microsoft Windows Server 2012 R2, 2016 with IIS installed, including static content and ASP.Net.
– To view the web screens, please use Internet Explorer 11 or the latest versions of Microsoft Edge, Google Chrome, Apple Safari, or Mozilla Firefox.
Need to Purchase SQL User Licenses?
Talk to your Sage business partner about Sage 300 system requirements, before making a purchase or upgrade decision. Sage allows you to purchase SQL user licenses at a reasonable price.  (Note: Ask your Sage 300 business partner to include the SQL User License pricing in your Sage 300 quote.)
Have integrations to 3rd party applications?  No problem. Just make sure that the software vendor has already published a software version that is compatible with Sage 300 2018.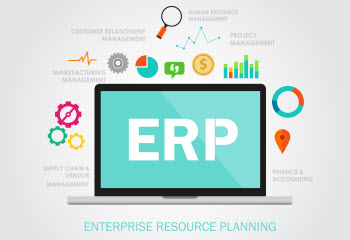 For more in-depth information on Sage 300 system requirements, please download the Sage 300 2018 Compatibility Guide here.
This article provides a basic overview of Sage 300 system requirements.  There are many details applicable to all installs /upgrades and specific to any single install/ upgrade that must be considered as part of a well-planned, successful ERP implementation.
We recommend that you work closely with your Sage business partner to plan and implement your Sage 300 install/upgrade.
Looking for a Sage Business Partner to discuss Sage 300 System Requirements?
Contact Front Line Systems today via our website or give us a call at 866-435-0243. We look forward to talking to you.

Get the Sage 300 2018 Compatibility Guide Here