Dear Sage 300 Users,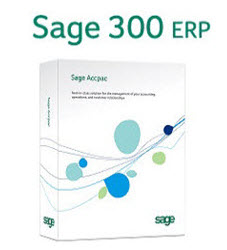 We are writing this blog article because a number of our Sage 300 clients called in reporting a problem with their Sage 300 system today.
We are still working through all the details but we wanted to alert you about the Sage 300 issue. The problem is caused by an update to security by Microsoft.
If you receive an error in Sage 300 that says "cannot find program", please try the following:
Turn off your real-time scan in Windows defender or Windows security
Reinstall Sage 300 with the repair option chosen. Don't forget to reinstall the product update! Then test that it works.
If you are still experiencing issues or would like us to help you with these changes, please contact our tech support line at 866-435-0243, option 2.
For more information on Sage 300, please contact Front Line Systems at 866-785-0268.
Review and bookmark our Ultimate Sage 300 Guide for Sage 300 Users.
About Front Line Systems
Front Line Systems is an ERP Consulting Firm with headquarters in Minneapolis, Minnesota. We are dedicated to helping businesses solve their accounting, manufacturing and warehouse concerns. We believe that your business has an amazing capacity for innovation and growth and that technology can help get you there.
Front Line Systems is a technology partner that solves problems and creates solutions for the life of your business. We provide Sage 300 ERP Consulting, Warehouse Management Consulting and CRM Consulting Services in Minnesota, Wisconsin, Virginia, DC, Maryland, Connecticut (New England) and serve clients across the US. Contact us at 866-435-0243 today.