We recently came across a video message by Don Thompson, one of the creators of Sage 300  about his views on Sage 300 C. He starts by taking a look at the roots of Sage 300, to help give us a perspective on the present and the future of Sage 300 and the mobility revolution. Is Sage 300 C the future of Sage 300?
History of Don Thomson and Accpac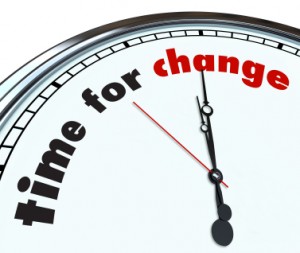 1977 – Let's go back to the creation of the personal computer. Don Thompson starts by telling us about his attendance at the First West Coast Computer Faire in San Francisco, where the first home computers like Apple II were introduced (the event was attended by the likes of people like Steve Jobs and Steve Wozniak).
Later that year along with his business partner Keith Wales, Don wrote a few lines of Accpac code for the PC platform. This was during the time that everyone said, no one will want a computer for personal use. Going against popular belief, Don Thomson invented the first System Manager, Data Integrity Checker and Smart Finder. He then co-founded a company called Basic Software Group and started selling the accounting software application. Don Thomson was truly one of the pioneers of the accounting software industry.
1989 – After 10 years, Accpac became the number one mid-range accounting software product in the world, and Don and his business partners sold their business to Computer Associates.
1991 – Computer Associates released a concept called CA 90s. It was the business' internal development idea on how they would write software in the future. The idea was to break the layers of the software into multiple independent layers working together. They would create a database layer, logic layer and user interface layer. The first product to use that basis was called Accpac for Windows. The software was written in three distinct layers. So it was easy to change the UI or the database layer, because they were independent of the logic layer.
Simultaneously Great Plains had also come into existence and was embedding tons of code into the database layer. The two businesses were creating accounting software applications based on two very different design concepts.
1992 – Computer Associates and Great Plains came out with version 1 of their accounting software products in Microsoft Windows. Version 1 and 2 had lots of room for improvement.
1994 – Version 3 of Accpac for Windows, was a very workable product. The product now had Inventory and Orders Entry, so it was possible to install full suites.
1996 – Don Thomson was called back to clean up Accpac. Don's job was to bring Accpac for Windows to the next level – They had to go from a 16 bit to a 32 bit system and stabilize the software. So they went to work and rewrote the User Interface layers in Active X. They got rid of the internal report writer for Crystal Reports and began the move to what is the modern variant of Sage 300. Don Thomson was responsible for creating the original DOS product that everything in the 300 world was architected against , comments Steve Erickson, President of Front Line Systems.
"If I showed you the DOS product and sat it next to Accpac for Windows today, you would be stunned to see the similarities between the two. One is modeled after the other. Don Thomson truly is the Grandfather of the Accpac arena", said Steve.
Let's take a look at the present and the future
Steve Erickson previously talked with Don when Accpac International was creating the first round of Windows screens in a browser. Don said it would not work – it wasn't stable or repeatable. He was right.
"When Don Thomson tells you – this is where Sage 300 needs to go, HTML 5 will deliver what the customers need. That holds a lot of weight", says Steve.
Don makes some great points about the mobility revolution. He explains why creating a browser based interface makes a lot more sense than a native mobile app. Accounting applications need to be able to support traditional typing mechanisms as well as adapt to new way of doing things (tapping and voice).
Today Don Thomson owns Tairox. A company that does custom development and writes performance tools and utilities for the Sage 300 world. He is writing tools for things the application doesn't do by itself. He continues to work and enhance the market that he really founded and created.
In response to Don Thomson's message, and after our own research, we are excited to introduce Sage 300 C to our clients. If you would like to learn more about Sage 300 C, please contact Front Line Systems at 866-435-0243.
Review and bookmark our Ultimate Sage 300 Guide for Sage 300 Users.
About Front Line Systems
Front Line Systems is an ERP Consulting Firm with headquarters in Minneapolis, Minnesota.We are dedicated to helping businesses solve their accounting, manufacturing and warehouse concerns. We believe that your business has an amazing capacity for innovation and growth and that technology can help get you there.
Front Line Systems is a technology partner that solves problems and creates solutions for the life of your business. We provide ERP Consulting, Warehouse Management Consulting, CRM Consulting Services etc. in Minnesota, Wisconsin, Virginia, DC, Maryland, Connecticut (New England) and serve clients across the US. Contact us at 866-435-0243 to get started today.