Dear Sage 300 On-Plan Client,
Sage recently announced that they will not sell the "traditional" perpetual version of Sage 300 to new and off-plan customers (effective October 1, 2017). Moving forward, they will only sell Sage 300C (subscription model).
How Does this Sage 300 Announcement Affect You?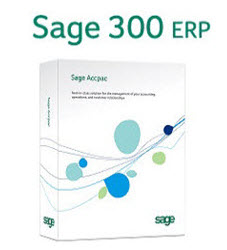 Please note, the perpetual version of Sage 300, will not completely go away. You will still be able to purchase additional licenses, modules and get access to product updates and new releases. However, Sage will not add new features to the perpetual model of Sage 300 after September 30, 2017.
This announcement confirms Sage's strategic business decision to focus on Sage 300C as their primary licensing model.
Important: If you are not ready to move to Sage 300C right away, please make sure your Business Care support remains active after October 1, 2017. If you lapse on your Business Care support, you will be forced to upgrade to Sage 300C (when you need to purchase additional licenses, modules or get product updates). Staying active on Business Care support gives you time to decide when is the best time for you to move to Sage 300C.
Does moving to Sage 300C make sense for you?
We would only recommend moving to Sage 300C, if it is a good fit and the right time for your business to move. Please talk to us before deciding about Sage 300C for your business.
Here are the four main differences between Sage 300 and Sage 300C:
Difference # 1 – Subscription vs. Perpetual pricing
Sage 300C is sold on a subscription basis. You can pay for the software on a monthly, annual or 3-year term basis (this includes access to all the software updates.) There are discounts for paying ahead.
Important:
Once you choose the subscription option you can't go back to "regular" Business Care support
Subscription pricing is more expensive than maintaining Business Care
With subscription pricing, the software will stop working if you default on payment. You will still have access to your data, but you will not be able to enter new data.
Please note: Both Sage 300 and Sage 300C are installed "on premises". If you want to outsource and minimize expenditures on your own IT infrastructure, you can host Sage 300 or 300C with 3rd party providers and access the system over the internet, however Sage 300 is not sold on a pure SAAS cloud model.
Difference #2 – HTML5 web screens and 24/7 access to the software via the web
Sage 300C provides full featured access to your familiar Sage 300 programs through a web browser. (The legacy Windows based user interface is still available as in the past). Currently, Sage 300C has over 120 web screens available, which run parallel to the classic desktop. You can also customize fields, field labels, navigation menus, widgets etc., and rename labels on web-screens.
Difference #3 – Additional benefits to move to Sage 300C
Sage is expected to continue adding new features to Sage 300C. Here are a few benefits you will enjoy when using Sage 300C:
Get 24/7 access to Sage 300C via the internet
Customize and use web-screens
Design financial reports with Sage Intelligence Report Designer
Generate forecasts and create purchase recommendations using Sage Inventory Advisor Basics
Get access to additional "connected services", including Accounts Payable automation, Budgeting and Planning, and (coming soon) Sage eCommerce.
More efficient use of the system because of the new "Notes" feature (a very helpful utility to make useful rule based information available to Sage 300C users)
Difference #4 – The software is available in different bundle offerings
Sage 300C is available as an Essentials, Advanced or Complete bundle offering with different add-on options.
Sage 300 is sold as a Financial or Distribution bundle. You also have the option of purchasing the modules a-la-carte. (This option goes away after September 30, 2017.)
Next Steps: Give us a call at 866-435-0243 or contact us via our website. We look forward to serving you.
Other Sage 300 Resources: Get Access to the Ultimate Sage 300 Guide
About Front Line Systems
Front Line Systems is a business technology consulting firm, with headquarters in Minneapolis, Minnesota. We are dedicated to helping businesses solve their accounting, manufacturing and warehouse concerns. We believe that your business has an amazing capacity for innovation and growth and that technology can help get you there.
Front Line Systems is a technology partner that solves problems and creates solutions for the life of your business. We provide ERP Consulting, Warehouse Management Consulting and CRM Consulting Services in Minnesota, Wisconsin, Virginia, DC, Maryland, Connecticut (New England) and serve clients across the US. Contact us at 866-435-0243 today.