As a manager, would you agree that maximizing employee productivity, increasing efficiency and reducing costs are topics that are frequently on your mind?
Even if your business is running like a well-oiled machine, you may still be encountering pain points in certain business departments (your business processes may be more cumbersome than needed, or they take longer than absolutely necessary). This blog article highlights 4 ways you can address pain-points at your business. (Ready to make those pain-points history?).
Let's take a look at the suggestions now:
Be willing to look at everything from a fresh perspective. Walk through the areas of your business – production, accounting, etc. – and start asking why. Why have we chosen to do a process a certain way? Why are these items stored in this area?  Keep asking why until you have justified each step of a procedure.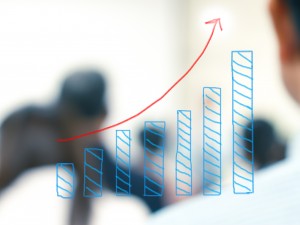 Here's a relevant example: The order process from start to finish
Let's say your customer places an order. You or your team member enters the order in Sage 300 and sends it to a printer. An employee in the warehouse then picks up the printed order, walks through the warehouse, picks the items and puts them in a box. The box is then taken to the shipping workstation for someone to ship the order. Once shipped an invoice is created in Sage 300, and the invoice is printed.
So you could start by asking: "Why are we printing the order to this printer?" One client found that it was far less expensive to have 5 printers spaced throughout their huge warehouse – where the orders were printed to the printer closest to where those items were shelved, as opposed to using one printer.
"Why do we walk through the warehouse with a printed order and a box?" One client started using roller carts to make it easier on their staff to pick the order. Another client implemented a warehouse barcode system to make order picking as efficient as possible.
When you are done asking why, you will encounter one of two outcomes: Either your procedures are fully justified and as efficient as possible, or you will have identified some areas for improvement. (Are you ready to start asking why at your business?)
Here are 3 more tips to identify and address pain points:
1) Time every step in the process – A stopwatch can be very useful for determining how long each activity takes to complete. By using a stopwatch, one of our clients determined that a standing desk saved tons of labor during production, because the employee wasn't constantly having to get up out of their chair to do something. They saw a huge reduction in cost for the product when they moved to standing desks with good, ergonomic floor mats.
2) Look for bottlenecks – Is there any step within the business process that is slowing everything else down? We had a client who was shipping a large number of orders. They found that the bottleneck in their process was caused by how long the shipping labels took to print and sort. Changing the order in which the labels printed streamlined this step for them.
3) Are there manual processes that could be automated? For example, if you spend a lot of time pulling information together in an Excel spreadsheet, you may want to consider a custom report that would allow you to pull that same information with just the click of a button. Crystal Reports can read any data found in Sage 300 or other SQL databases. The report can be sent to a printer, exported to excel or pdf, or you can set it up to automatically email to certain people using the PrintBoss software.
IMAN Software also has some very powerful functionality to help automate reporting, create Sage 300 transactions or update information in your Sage 300 system. We have helped clients shave hours off their business processes using crystal reports and/or IMAN.
Next Steps
For the next 30 days, start challenging your belief that you have to keep doing each process exactly the same way. It's easy to feel emotionally attached to the solutions that have been in place for a long time.
One of the biggest ways you can be successful in this process is to start by deciding that "nothing is sacred".
Change can be scary. Even asking "Why?" can make people feel uncomfortable. Fostering an attitude that says: we seek to constantly improve and become more efficient in everything we do, will help identifying and addressing pain-points easier.
Your Front Line Systems team can also be a huge asset in this process because they are experts at solving problems, automating and helping businesses streamline procedures. Your expertise in your business and our technical expertise will allow us to effectively tackle whatever pain points you discover. Contact Front Line Systems today to get started.
Connect with us: How do you address pain-points at your business? Leave a comment below and let us know.
About Front Line Systems
Front Line Systems is an ERP Consulting Firm with headquarters in Minneapolis, Minnesota.We are dedicated to helping businesses solve their accounting, manufacturing and warehouse concerns. We believe that your business has an amazing capacity for innovation and growth and that technology can help get you there.
Front Line Systems is a technology partner that solves problems and creates solutions for the life of your business. We provide ERP Consulting, Warehouse Management Consulting and CRM Consulting Services in Minnesota, Wisconsin, Virginia, DC, Maryland, Connecticut (New England) and serve clients across the US. Contact us at 866-435-0243 today.