Take the 'Complicated' Out of Data Integration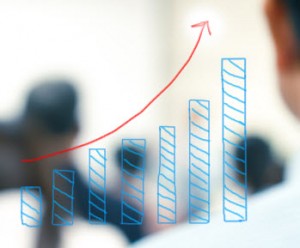 Would you like to use a code-free, cost-effective and highly configurable tool for your data-integration projects?
Would you like to reduce the timeline of your data-integration projects from months to weeks or days?
Are you working on a project that requires interaction (sharing data, import or export of data) between different applications like WMS, EDI, Web Imports and Sage 300?
Are you concerned about how cost effective the project will be?
Contact Front Line Systems to discover how you can use IMAN software to rapidly deploy your integration projects.
Examples of a Few Simple Projects You Could Do Within IMAN without Writing Any Code
Take inventory from within your warehouse management software and send it via FTP to a trading partner.
You can also use IMAN to create reports and to get notifications of errors via email (as needed).
Simple – Enjoy a Code-Free Approach to Integration
IMAN's simple click-and-drag interface provides a highly configurable and visual tool for designing integrations.
Predetermined/Predefined connectors
IMAN has predetermined/pre-defined connectors. They provide the ability to read from and write to a variety of common formats. (Source documents include a CSV reader, DB Reader, Excel Reader, Fixed Width Reader, XML Reader, and a Sage CRM Reader.)
This level of connectivity and support makes it easy to exchange data between your applications, providing you with a single and comprehensive integration platform. Essentially it's like a pre-defined map into Sage 300. You will still need to know where to map things. That's where we can help!
Here is an example of an IMAN project we did for a client:
We exported an EDI file and created a Sage 300 order. The workflow (on the right) is complex because we had to do our own validations in order to control the error flow.
A simplistic version would be to take a csv file, manipulate the data and then push it into a Sage 300 order.
Whether you need to load web orders or EDI orders or even just upload a spreadsheet of orders into your ERP system, IMAN can help.
Auditable
Are you manually entering data in your ERP system? Are you spending a lot of time finding and correcting errors that you could easily fix with automation?
One of IMAN's central features is a set of auditing and tracing capabilities, designed to enable custom audit and compliance reporting both in real time and historically. Data validation is provided through customizable logs helping you to identify offending data in a way that makes sense to your organization.
Front Line Systems uses IMAN software to fix errors quickly for you – e.g. A new item that hasn't been setup in the system but was a part of the import file, or if an order was created for a customer that was on hold. We can create email alerts using IMAN to notify you of errors.
What is IMAN?
IMAN is a powerful platform used to integrate business applications (e.g. Sage 300 and warehouse management software, Sage 300 and Sage CRM, Sage 300 and your web-store, Sage 300 and your EDI software) using a code-free methodology.
It can also be used as an interface within the modules of the same application. E.g. Intercompany Order Imports (When you want orders that are coming in to one company to also be documented in another company) – Using IMAN that process can be automated.
Watch our recorded IMAN software training
What Front Line Systems IMAN Experts are saying?
"If you have Sage 300 as your back office accounting system and you have data coming in to your accounting system from applications other than Sage 300, then IMAN is a no-brainer", says Lisa Lowery, Technical Consultant, Front Line Systems.
"Front Line Systems pushes the envelope with IMAN and has therefore maintained a close relationship with their developers, to see the software connectors expanded to provide more flexibility and features, like sales tax calculation controls.  We are excited to use this tool to provide our customers with the custom integrations they need to automate their unique business processes and reporting." – Elizabeth Crandall, Client Advocate & PM, Front Line Systems.
Contact Front Line Systems at 866-435-0243 or email us at melanie@flsinc.net to discuss your data integration projects.
About Front Line Systems
Front Line Systems is an ERP Consulting Firm (specializing in Sage 300) with headquarters in Minneapolis, Minnesota.We are dedicated to helping businesses solve their accounting, manufacturing and warehouse concerns. We believe that your business has an amazing capacity for innovation and growth and that technology can help get you there.
Front Line Systems is a technology partner that solves problems and creates solutions for the life of your business. We provide ERP Consulting, Warehouse Management Consulting, CRM Consulting Services etc. in Minnesota, Wisconsin, Virginia, DC, Maryland, Connecticut (New England) and serve clients across the US. Contact us at 866-435-0243 to get started today.