There is no such thing in anyone's life as an unimportant day. ~Alexander Woollcott
I realized the importance of a positive attitude when I decided to do a sprint triathlon, a year and a half ago. Competitive sports didn't come naturally to me. I preferred watching them, to competing in them. With a big birthday coming up, I wanted to do something memorable. I asked myself, what was something that was completely out of my comfort zone? You guessed it, a sprint triathlon!
I did not know how to swim before I decided to sign up for the triathlon.! I couldn't even make it a whole lap in the pool without having to stop a few times (often due to fear and to catch my breath). Add running and cycling to the mix – yes that was my challenge! Just the thought of completing the sprint triathlon would make me laugh out loud in nervous laughter, while shaking my head in disbelief. I lost two cousins in a drowning accident when I was a teenager, so water made me quite nervous.
One of my close friends, (also a personal trainer), said that she believed I could do the sprint triathlon if I was willing to do the work. I only had four months to train for the triathlon. I remember as I nervously sat on the couch, wavering on whether to commit to the challenge. Then she asked me three questions:
How would I feel if I accomplished the goal?
What would it mean to me to be able to do a sprint triathlon?
Then she told me to visualize myself finishing the triathlon and crossing the finish line. Was it worth it? Yes!
Her encouragement was all I needed to decide to train for the triathlon. Four close friends signed up with me and in August 2013, I successfully completed my first sprint triathlon!
Personal Takeaway- Believing that I could do something, which at the time was impossible and then working to make it a reality with other encouraging people supporting me, was an eye opener to the power of attitude and positive friends in my life. It made me want to help others achieve things they never thought they could do! 
John Maxwell in his book 'Today Matters' talks about the importance of 12 daily practices to guarantee success for tomorrow. He says time is like a block of marble. He challenges us to become master crafters of our lives. Real sustainable change doesn't happen in a moment. It comes from making decisions and following through on them. As we look at John Maxwell's approach to success, let's take a closer look at how our attitudes (the first of the daily 12 practices) define our success for tomorrow.
Attitude
Your attitude at the beginning of a task affects its outcome more than anything else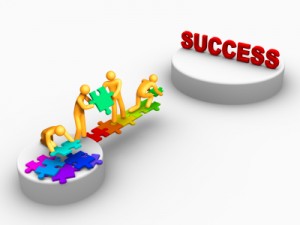 John Maxwell recommends that when approaching a task you don't enjoy, fix your mind on the task, and not on your feelings. Fix your mind on the possibilities, not the problems.
It will put your attitude on the right track. If your attitude is on the right track to start with, it will most likely end at the right destination. A great example of this principle in action is public speaking. If you choose to focus on the possibility of you overcoming your fear of public speaking rather than the nerves themselves, your chances of successfully delivering your speech are much greater.
Your attitude is contagious
He suggests there are two types of people in any organization – polluters and purifiers. He likens polluters to smoke stacks, they hate blue skies, no matter how good it gets they can find a way to make it gloomy. Purifiers on the other hand make the environment around them better. They take in the toxic words of the polluters, just as everyone else does, but they filter the words before they come out.
Action Item: John Maxwell challenges us to see the affect we have on others. When we spend time with others, do they walk away feeling better or worse? Do we help them get a clear perspective on their situation and give them a word of encouragement, or do they go away feeling gloomy?  I encourage you to make the choice today to keep a positive attitude and use it to influence others.

Here is how John Maxwell suggests we change our attitude for the better: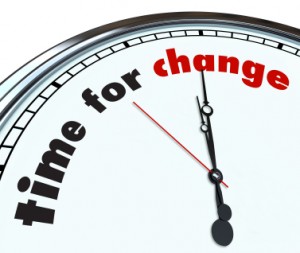 1) Take responsibility for your attitude – If you want to make today a good day, then take charge of how you look at it. In the beginning you may want to start small by checking in every couple of hours with yourself to see how you are managing your attitude.
2) Take charge of your bad attitude areas – There are things in our lives we cannot choose, but there are areas we can change. You probably know your bad attitude areas – perhaps its impatience, but if you are not aware of your bad attitude areas, ask a few close friends to be honest and tell you. Managing our bad attitude areas and apologizing when we do mess up will allow us to get to success faster.
3) Think, act, talk and conduct yourself like the person you want to be – When we start seeing ourselves as who we can be, it gives us the impetus to act, like and acquire the skills of the people we would like to become. Start with believing in yourself. What is something that you have always wanted to do, but fear keeps holding you back? I'll ask you the three questions my friend asked me. If you like the answers to those questions, then share your goal with a few friends and move forward.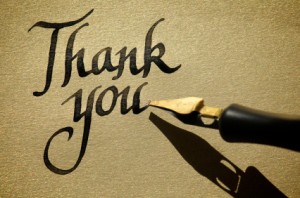 4) Develop a high appreciation for life – Happiness is something you decide on ahead of time. Appreciation is a matter of perspective. Things turn out best for the people that make the best of the way things turn out. Start with appreciating the little things! There are numerous studies on the power of gratitude. If you are in a difficult place in your life, start by appreciating the little things. Make it a habit and see how it changes your perspective on life.
5) Manage your decision to take responsibility for your attitude – Recognize that your attitude needs daily adjustment. Know your attitude weaknesses and then ask yourself at the end of the day if you have fallen short in that area. If you are naturally critical or pessimistic, then you will have to pay more attention to this area.
Action Step: Let's decide to manage our attitudes every day. The more we manage our attitudes, the richer our experience of life will be.
Begin each day with an attitude check and watch for red-flags signaling that your attitude might be in trouble
Find someone positive in every situation. Get an ally!
Remove negative words from your vocabulary such as – I can't, I don't think, I don't have time, maybe and replace them with these words instead – I can, I will, I know, I will make time, I will get back to you, absolutely
At Front Line Systems, we plan on having a positive attitude as we take care of your business technology needs, because that is what we love to do! We believe that our support will allow you to make time to do more of the things that you love to do too!
More resources on managing your attitude
https://www.johnmaxwell.com/store/products/Today-Matters.html
http://www.briantracy.com/blog/personal-success/how-to-manage-stress-and-overcome-difficulties-4-ways-to-maintain-a-positive-attitude-and-keep-moving-forward/
http://www.huffingtonpost.com/vee-somphon/positive-attitude_b_5126837.html
http://www.askdrsears.com/topics/feeding-eating/family-nutrition/lean-program/improving-your-attitude-6-stress-busters