The Flash Report
The purpose of a flash report is to provide your management team with quick, concise information about your company's liquidity, profitability and productivity. This report is usually only a page long and displays Key Performance Indicator (KPI) information for your business.
Why is the Flash Report so important?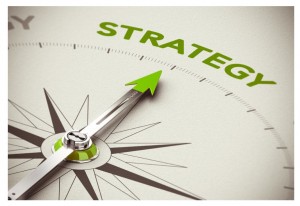 Most reports give detailed information for a specific area of the business. The detailed reports allow you to make sure that you are profitable for a specific item, that certain customers are paying their bills, etc.
But the Flash Report quickly assesses how your business is doing overall at any given moment.
It allows you to easily determine if you have enough cash on hand to cover upcoming expenses, if you are as profitable this quarter as last quarter, if your total AR Aging is within an acceptable $ range.
By reviewing the Flash Report on a regular basis, you can determine if your overall business is on track, or if you need to make adjustments to avoid trouble in the future.
What are some items that are typically included in a Flash Report?
Because you are the expert in your business, you may already know which KPI's you would include on your Flash report. But it never hurts to also consider some of the recommended industry standards, which focus on 3 main areas:
• Liquidity – how much cash you have on hand (or how easy it is to turn your current assets into cash, if needed).
• Profitability – the revenue that remains once all expenses (cost of goods sold, overhead, etc.) have been paid.
• Productivity – how effective and efficient is your business at manufacturing or distributing products and services
KPI's That Help Determine Your Liquidity:
1) Open AR Receivables – the total amount owed to you by your customers.
2) Overdue Receivables – While knowing the total open receivables is important. It is also a good idea to know when those $'s will be due. So you might include the total receivables that are 60 or 90 days overdue, for example.
3) Cash Balance – How much cash do you have in your bank account right now.
4) Total value of your inventory – Many businesses get banking loans and credit based on the value of their inventory. Inventory values don't just have to do with liquidity. They also say a lot about your productivity and profitability. The total inventory value could help you determine if you have too much inventory, for example, which may result in changes to your "Just In Time" purchasing procedures.
Productivity and Profitability KPI's
1) Comparing Sales $'s, gross profit margins and/or costs of goods sold for 2 periods – typically you will want to compare the current period to a prior period. So you might want to show YTD sales versus last ytd, this quarter versus last quarter, etc.
2) Outstanding sales opportunities or quotes – how many sales opportunities are in the pipeline, what is the estimated $'s those opportunities can bring in, and how old is the opportunity (i.e. is the sales cycle a reasonable length of time.)
3) Days to Produce or Ship Product – some of our clients have a goal of producing and shipping within 24 hours of an order being placed. Whatever your timeline is, it's important to know if you are hitting your promised ship dates.
While it is possible to create a Flash report manually, by running a variety of standard Sage 300 reports and pulling the totals together yourself, this can be a time consuming endeavor. Your Front Line Systems consultant can be a wonderful resource when it comes to the design and automation of your flash report.
How to Get Started?
Front Line Systems provides and supports many software applications that will help you streamline your data collection.
Business Intelligence software is one of the best options for a Flash Report. BI tools allow you to quickly pull together information from many different sources and display it in a "dashboard" style report. BI software also allows you to easily change how the information appears on the screen – totals versus charts, for example – and gives you the option to filter the information, so you might run a flash report for the West Coast Region, and then the East Coast Region separately.
But if you are not ready for an "all powerful" BI Software, we also have the ability to create Flash Reports using Microsoft SQL views and Crystal reports. This can be a great, economical option that allows you to get started with very little infrastructure costs.
To learn more about the Flash Report or Business Intelligence software, please contact Front Line Systems at 866-435-0243.