Sage Summit 2014
Sage Summit 2014 was all about giving customers choices. Sage is making great strides towards making their applications more relevant to meeting customers' needs. They have dedicated a lot of resources towards developing a cloud platform and creating mobile apps to drive complexity out of customers' businesses. It's exciting to see a more connected environment for Sage applications!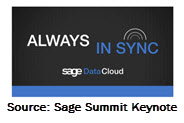 Himanshu Palsule, CTO of Sage shared some of Sage's new developments, the Sage Data Cloud, Sage Exchange, Sage Mobile Sales, Sage Mobile Service and Sage Intelligence Go (which will be available mid-2015).
A few Sage Summit highlights of these new applications are listed below:
Sage Mobile Sales App – This app connects right to the ERP system via the Sage digital cloud. In addition to a more professional look at customer sites, the app informs the sales rep of what products are in stock at all times without having to stop and check-in with the office. It reminds the sales rep to up-sell related sales items based on the customer's choice through the built-in recommendation engine in the Sage Data Cloud.
Sage Mobile Service – This app gives customers the capability to know exactly when the job is done and within a matter of minutes the ability to complete a service work order, invoice a customer, receive payment and post it in the ERP system. The app will also have Bluetooth capability to send sales receipts to remote printers.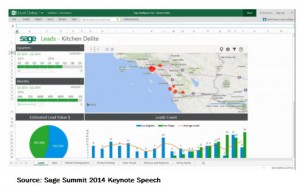 Sage Intelligence Go –The online version of Sage Business Intelligence, Sage Intelligence Go will provide customers the opportunity to view business data anytime and anywhere. One example of this application in action is the Mashup view which combines two or more data sources. Customers will be able to compare their internal product prices with external competitor pricing (publicly available data sources).
Great Takeaway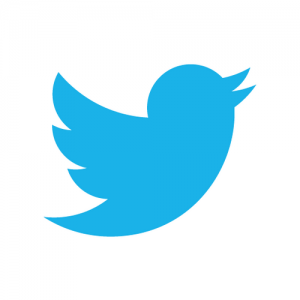 There was a great line-up of keynote speakers at Sage Summit. One great takeaway was Biz Stone's (co-founder of Twitter) formula for success. He said, it is vital to have a strong emotional investment in what you do (joy). This investment is the most important thing that you will need to carry you through when things are negative. What is the 'why' for your business and do you have a strong emotional investment in what you do?
What are Front Line Systems team members saying about Sage Summit?
Steve Erickson, Front Line Systems, CEO says:
"Sage has hit a home run with the new format for Summit. Giving customers the freedom of choice even at Summit – pick from many sessions and vendors to meet their specific needs."
Dane Karcher, Front Line Systems Partner, DC Office says:
"I'm delighted to see Sage moving to architecture that puts customers in control. Mobile apps attached through the Sage cloud along with Sage's new focus on stronger development of a smaller number of ERP products makes for a compelling story for business partners like Front Line Systems and, most importantly, for our customers.
It gives customers a foundation of products that they can grow with, as well as a very innovative design that will provide much greater flexibility. When customers need more capacity, extended functionality or even a better core ERP system, they can switch functional system components around as needed without switching many of the operational or customer facing components.
It feels like Sage is really ready to start rolling out more advanced software components that meet the demands of building out a scalable solution, while giving customers the choice to implement and course correct more nimbly in an increasingly competitive environment."
Fred Dean, Front Line Systems Partner, Connecticut Office says:
"With Summit 2014, Sage has shown that they are committed to living up to their mission statement:
"Our vision is to be recognized as the most valuable supporter of small and medium sized companies by creating greater freedom for them to succeed."
With its strong push to "Cloud" and "Mobility", Sage is adding great value with new technology, while at the same time, staying focused on bringing better and easier to use software solutions to the desktop, including strong integration with mobile apps.  This is good news for all Sage customers."
In Conclusion
We look forward to seeing these applications in action at our clients businesses in the upcoming year, as well as share client success stories at Sage Summit 2015, in New Orleans, LA.
About Front Line Systems
Front Line Systems is an ERP Consulting Firm with headquarters in Minneapolis, Minnesota. We are dedicated to helping businesses solve their accounting, manufacturing and warehouse concerns. We believe that your business has an amazing capacity for innovation and growth and that technology can help get you there.
Front Line Systems is a technology partner that solves problems and creates solutions for the life of your business. We provide
CRM Consulting Services
in Minnesota, Wisconsin,
Virginia, DC
, Maryland, Connecticut (New England) and serve clients across the US.