Discover how our clients are enjoying big benefits and savings with PrintBoss software.
CORE PRODUCTS
Core Products was printing and mailing over 300 invoices a day. They were spending a lot of money in printing and postage costs for invoices, packing slips and order confirmations.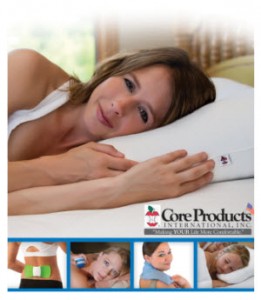 Front Line Systems recommended using Print Boss software to print order confirmations to different office locations, and auto-email invoices, order confirmations and shipping confirmations. They saved $10,000 in postage and labor expenses within the first year of expanding the use of Print Boss software.
BIGGEST BENEFIT: Core Products realized immediate time and cost savings. In addition to the $10,000 savings in the first year, they also saw a radical reduction in the number of phone calls they got in their customer service department.
Read Core Products Sage 300 and PrintBoss software case study
---
NEBRASKA PLASTICS
Nebraska Plastics uses PrintBoss to run their Accounts Payable and Payroll Checks. In addition they use PrintBoss to print multiple copies of their Sales Orders for different departments in the organization. The copies are printed to different printer trays and color coded for each department. This makes processing the paperwork very easy.
They also use PrintBoss to send their clients a copy of the order via email. If the client doesn't have email and prefers to receive the order via fax, Nebraska Plastics is able to use the PrintBoss fax service to fax out their order. The fax service costs 10 cents/page or cheaper depending on the plan you select with them.
BIGGEST BENEFIT: Nebraska Plastics has saved considerable staff time by being able to streamline their Sales Order processing using the PrintBoss email and fax service. They have also been able to save on the cost of owning a fax machine/fax server and paying for the long distance calls, etc.
Read the Nebraska Plastics PrintBoss Software case study
 For more information on PrintBoss software, give us a call at 866-435-0243, contact us via our website at www.flsinc.net or email us at sue@flsinc.net.
About Front Line Systems
Front Line Systems is an ERP Consulting Firm with headquarters in Minneapolis, Minnesota.We are dedicated to helping businesses solve their accounting, manufacturing and warehouse concerns. We believe that your business has an amazing capacity for innovation and growth and that technology can help get you there.
Front Line Systems is a technology partner that solves problems and creates solutions for the life of your business. We provide ERP Consulting, Warehouse Management Consulting, CRM Consulting Services etc. in Minnesota, Wisconsin, Virginia, DC, Maryland, Connecticut (New England) and serve clients across the US. Contact us at 866-435-0243 to get started today.