Accurately Record the Transfer of Funds and Your Business Transactions Across Multiple Entities with Orchid's Inter-Entity Business Management Software.
Do you Manage Transactions Between Multiple Entities and Sub-Entities?
Do you have to bill between those entities? Here's how Orchid's Inter-entity business management software can smooth out the process for you.
What Is Inter-Entity Business Management Software?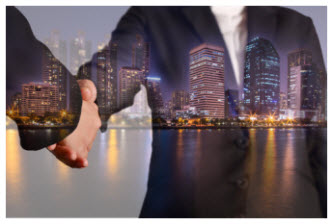 Orchid's Inter-Entity business management software allows you to post transactions across multiple companies.
If you are running multiple divisions and are buying and selling for each other, you need to generate a lot of transactions. Inter-Entity software handles all those transactions for you.
Automate the Relationships Between Different Entities
The Inter-Entity component suite, allows you to automate the relationship between the different entities, whether they are in a single database, multi-databases, on the same server, or on multiple servers.
Are you Running Several Subsidiary Entities?
Inter-Entity software is a game-changer for companies that are running several subsidiary entities.  For example, this software can help hospitality management companies that are centrally buying across a suite of hotel properties, or resort owners that have different legal entities – running the hotel versus the golf course vs the spa and are centrally buying services for each of those entities.
The Inter-Entity suite can manage General Ledger, Accounts Receivable, Order Entry, and Purchase Orders for all your business relationships. This software is an absolute must-see, if you are doing inter-entity transactions at your business.
Conduct Your Inter-Entity Transactions with Ease
Contact Front Line Systems at 866-435-0243 or contact us via the Front Line Systems website to discuss how you can streamline the inter-entity transactions at your business. Schedule your complementary consultation with our Business Technology specialists. We look forward to serving you.
(Blog article written by Steve Erickson, CEO at Front Line Systems after reviewing the Orchid's Inter-Entity software at TPAC 2016). 
More Links
Contact Front Line Systems | Back to Home
About Front Line Systems
Front Line Systems is an ERP Consulting Firm with headquarters in Minneapolis, Minnesota.We are dedicated to helping businesses solve their accounting, manufacturing and warehouse concerns. We believe that your business has an amazing capacity for innovation and growth and that technology can help get you there.
Front Line Systems is a technology partner that solves problems and creates solutions for the life of your business. We provide ERP Consulting, Warehouse Management Consulting, CRM Consulting Services etc. in Minnesota, Wisconsin, Virginia, DC, Maryland, Connecticut (New England) and serve clients across the US. Contact us at 866-435-0243 today.