Key Performance Indicators
Drawing conclusions from symptoms without discovering the real reason the symptoms are occurring (i.e. by looking at the whole picture), may result in a misdiagnosis (not creating good metrics to track 'real' improvement) and subsequent disaster.
Key Performance Indicators: Identifying the Right Questions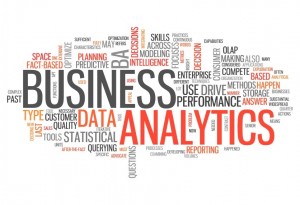 One way you can identify the right questions to better understand and solve your business challenges is to use the methodology of asking 5 Why's. E.g. your boss wants you to send him a report on whether the customer service department has been successfully handling client complaints.
Start with what defines success
Why is this information important to you
Find out if your clients definition of successfully handling complaints is different than your employer's definition
Find out if the customer service department already has a strategic plan that includes their definition of success
What are all the possible actions you would take, if your customer service department wasn't successfully handling client complaints? What changes would you make?
There may be more questions you would consider to get to the right question, but hopefully you get the idea. Once you get the answers to all these questions, the root question you finally decide upon, will be different. The resulting metrics that you create to track success, and how often you review them, will be different than the reports you were about to print out and send your boss.
Key Performance Indicators

: More Resources

How does Front Line Systems help with identifying Key Performance Indicators?

How does Sage Enterprise Intelligence help with identifying Key Performance Indicators?

For more information on Business Intelligence, Sage Enterprise Intelligence and Key Performance Indicators, please contact Front Line Systems today.
About Front Line Systems
Front Line Systems is an business technology solutions consulting firm with headquarters in Minneapolis, Minnesota. We are dedicated to helping businesses solve their accounting, CRM, manufacturing and warehouse concerns. We believe that your business has an amazing capacity for innovation and growth and that technology can help get you there.
Front Line Systems is a technology partner that solves problems and creates solutions for the life of your business. We provide business software implementation, support and consulting services in Minnesota, Wisconsin, Virginia, DC, Maryland, Connecticut (New England) and serve clients across the US.