Has the current pandemic changed the way you are working?
Have you have had to set up camp at home? In my experience, working from home can be great, or it can be distracting and unmanageable.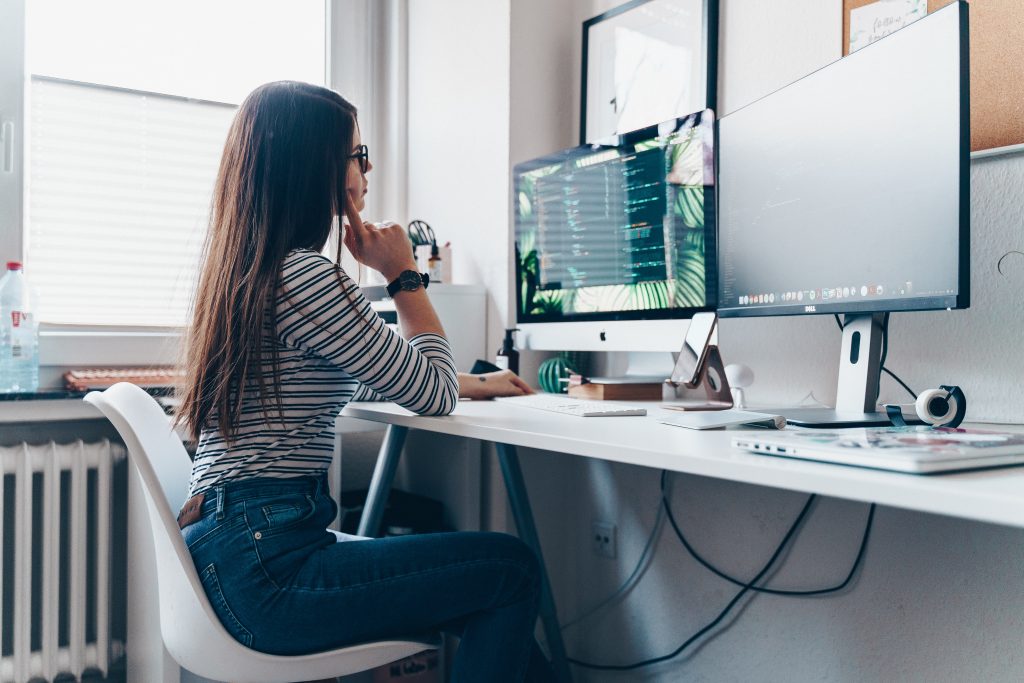 But what makes the difference? We think, how you set up for work makes all the difference.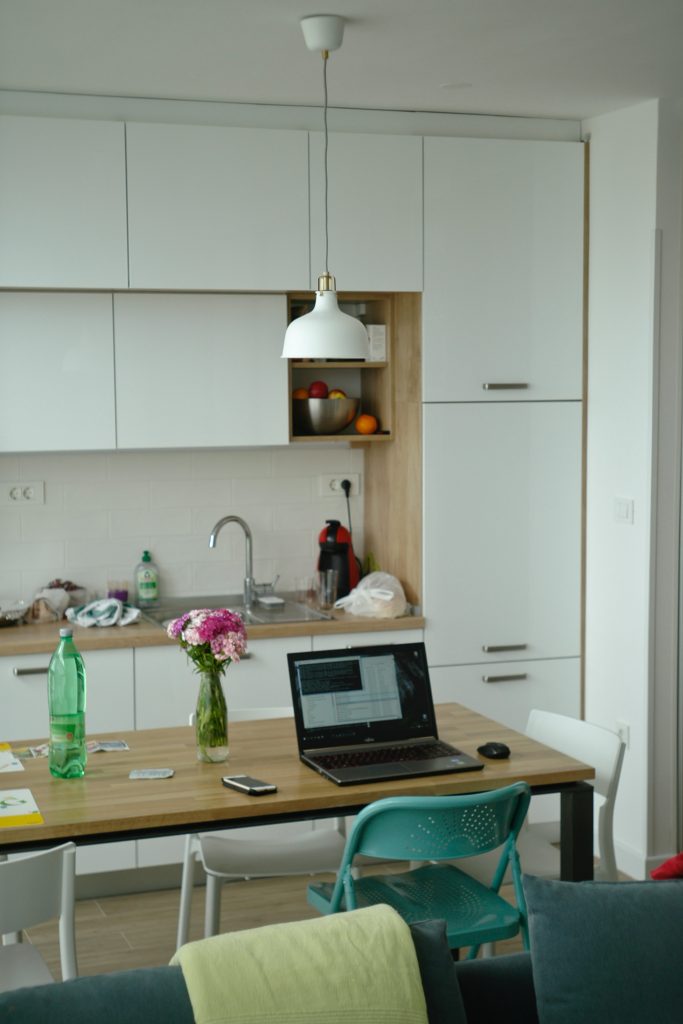 Do you have a place that is setup for work? Do you have the equipment needed for productive work? How do other family members affect your work? Let's take a look at each of these questions.
Your designated place to work will significantly affect how you work.
If all you have is your kitchen table and your family regularly eat meals there, you will have to set up and tear down your equipment multiple times every day.
That process will become tiresome quickly, so, the kitchen table is less than perfect. It would be better to setup your workspace in a place where your setup won't be disturbed for a long time.
Do you have a spare bedroom?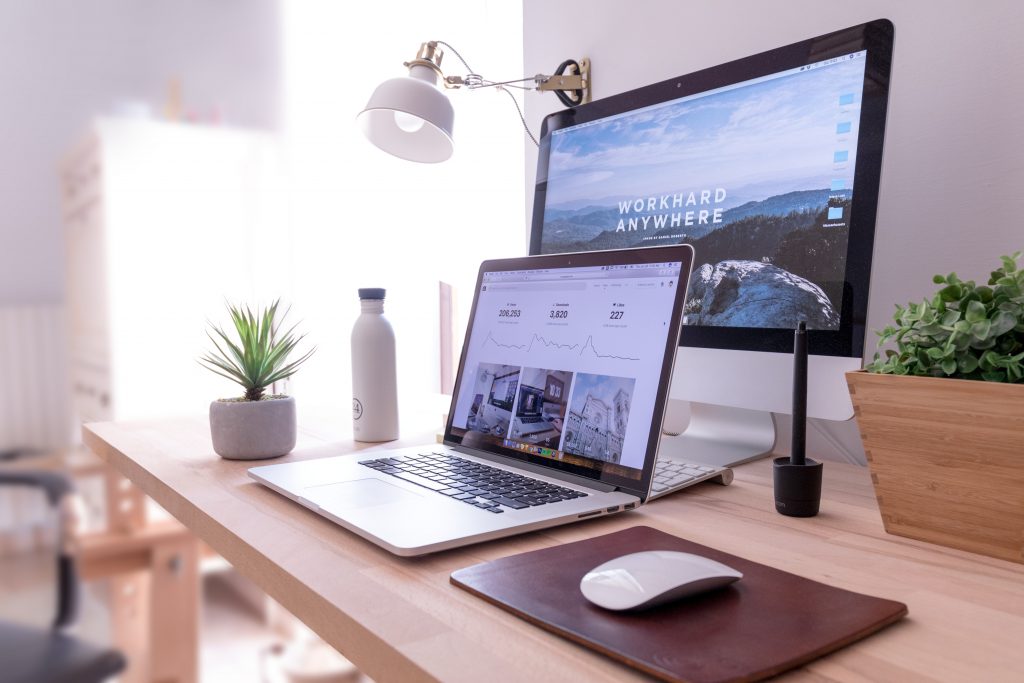 That would be a great place to convert into an office. If your partner or roommate needs a place to work, you could both set up in the spare bedroom.
Put in a table or desk, and bring in a chair that you can sit in for an extended period of time.
The height of a table can be a big deal. Most dining tables are too high. I like my desk at 31 inches. I am a big guy, so it helps. Most workspaces will be 28 – 31 inches.
If a spare room is not available, set up in an existing place.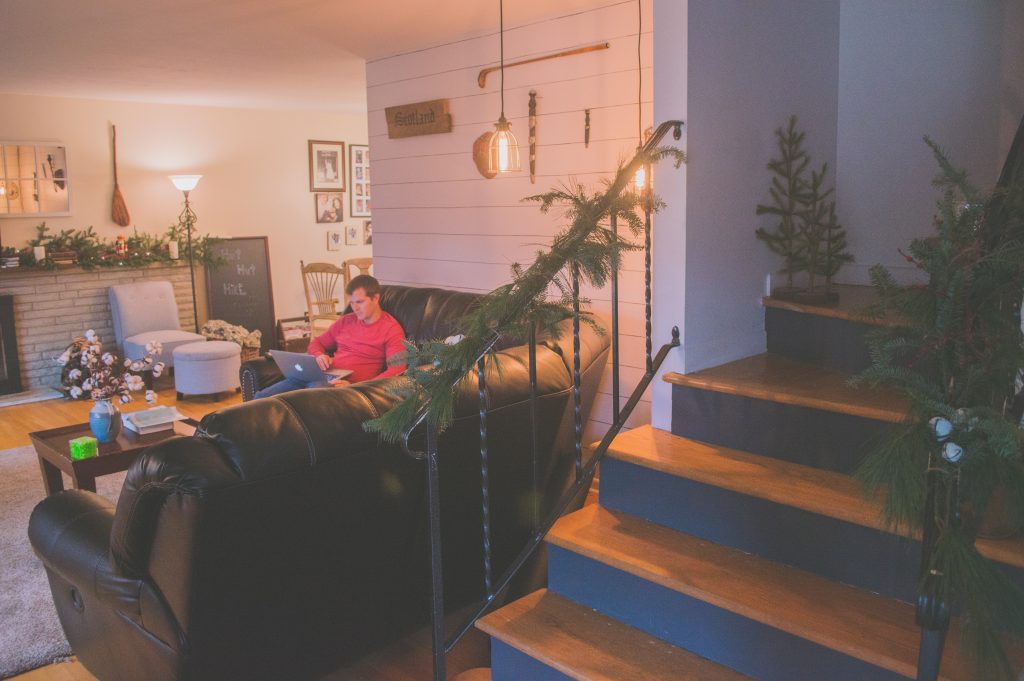 I have worked from home for more than 30 years, so I have done it all. My favorite common space office was a table behind the sofa. Here I could watch the room, and even watch television while I work. The living room is not conducive to phone work but can be a nice distraction. That is the one thing you will notice about working at home.
If it is too quiet, it can just be as disruptive as a noisy workplace. We have natural distractions at the office, so why try to remove all distractions when we work from home? If you are doing phone work all day, then a more secluded place may be your best option. Your bedroom or basement space may give you the seclusion you need to reduce background noise.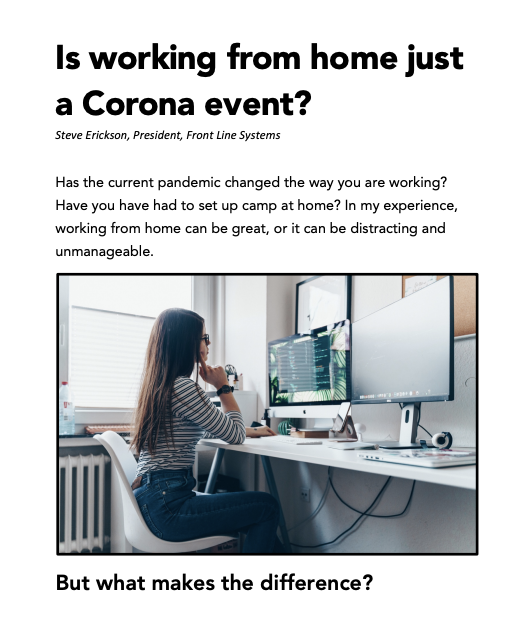 Next, we'll talk about equipment for your home office setup…
Working from home means you do not have all the things you have at the office. Computers are the first thing you may have noticed….
Download the complete article as a pdf by filling out the form below. 
About Front Line Systems
Front Line Systems is an ERP and Warehouse Management Consulting Firm with headquarters in Minneapolis, Minnesota.We are dedicated to helping businesses solve their accounting, manufacturing and warehouse concerns. We believe that your business has an amazing capacity for innovation and growth and that technology can help get you there.
Front Line Systems is a technology partner that solves problems and creates solutions for the life of your business. We provide ERP Consulting, Warehouse Management Consulting, CRM Consulting Services etc. in Minnesota, Wisconsin, Virginia, DC, Maryland, and serve clients across the US. Contact us at 866-435-0243 today.