Business financial reporting software: Get more granular and real-time reporting of your business metrics.
Use business financial reporting software to manipulate business data such as customer names, item numbers, sales totals and dates to build reports instantaneously.
Why e-Analytics Business Financial Reporting Software?
eAnalytics is a high powered Business Financial Reporting engine built on SQL Server Analytics and designed from the ground up to work with Sage 300 ERP (formerly Sage ERP Accpac) data, with backward compatibility to earlier editions.
Run the "out of the box" reports and dashboards on day 1, and build your own based on the key performance indicators you need to keep your finger on the pulse of your business.
Run eAnalytics on one or many Sage 300 databases, on individual business units and consolidated for the whole enterprise.
Your business financial data is always current. At the end of every business day a SQL analysis cube is completely refreshed automatically. Your business metrics are accurate and up to date every morning.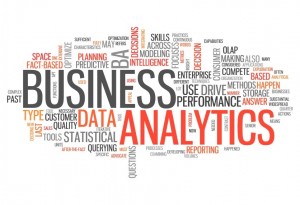 View the recording of our e-Analytics for Sage 300 ERP online lunch and learn session to discover how:
Business financial reporting is made easy with drag and drop reporting. Turn rows and columns of business metrics into meaningful charts and graphs with a few clicks.
Real data mining tools give you the information you want without programming.
You can build dashboards to turn an overload of data into important business metrics that help you make the right decisions.
About Front Line Systems
Front Line Systems is an ERP Consulting Firm with headquarters in Minneapolis, Minnesota. We are dedicated to helping businesses solve their accounting, manufacturing and warehouse concerns. We believe that your business has an amazing capacity for innovation and growth and that technology can help get you there.
Front Line Systems is a technology partner that solves problems and creates solutions for the life of your business. We provide
CRM Consulting Services
in Minnesota, Wisconsin, Virginia, DC, Maryland, Connecticut (New England) and serve clients across the US.