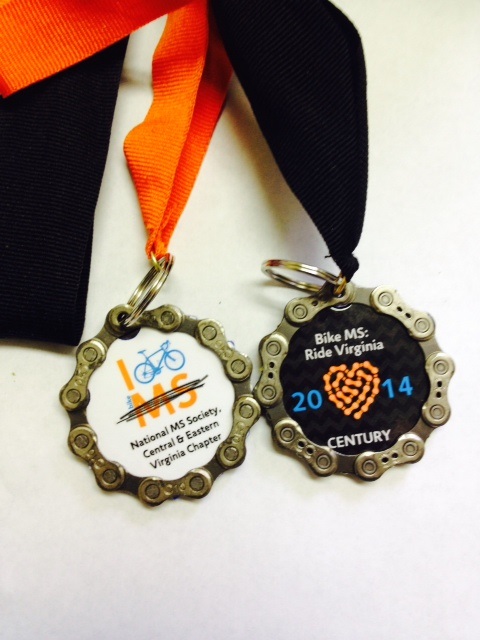 We want to say a big thank you to our Front Line systems clients, partners and friends who helped raise over $800 for the Bike MS ride, Dane Karcher (Front Line Systems DC Office) participated in last week (Sept 6th and 7th, 2014).
Dane was delighted to be able to ride in this race with your support. Even though it was extremely hot on Sept 6th and one of the riders recorded a temperature of 103 degrees (heat coming off the road), Dane and his team did not give up! They actually looked great at the end of the day! Here are some pictures as promised. Thank you for your participation!
Below is a picture of Dane and Owen on Day 1 (Dane's biking buddy who convinced him to do the race)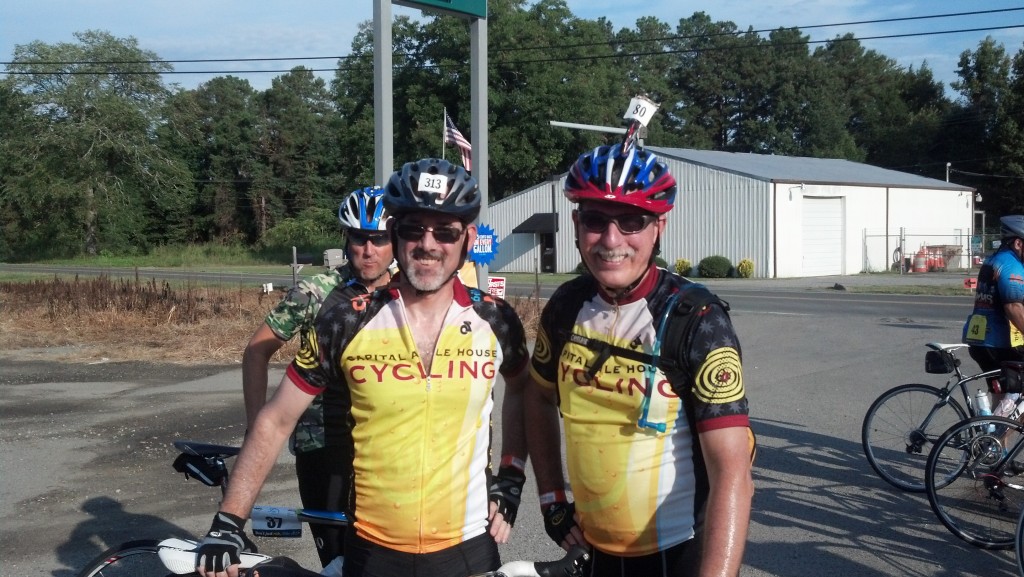 Here are pictures of Dane Karcher after successfully completing the race on Day 1.  He got to visit with his daughter during that evening. Looking pretty good for completing a 100 mile bike ride and keeping an average pace of 18.5 miles/hour for the whole race!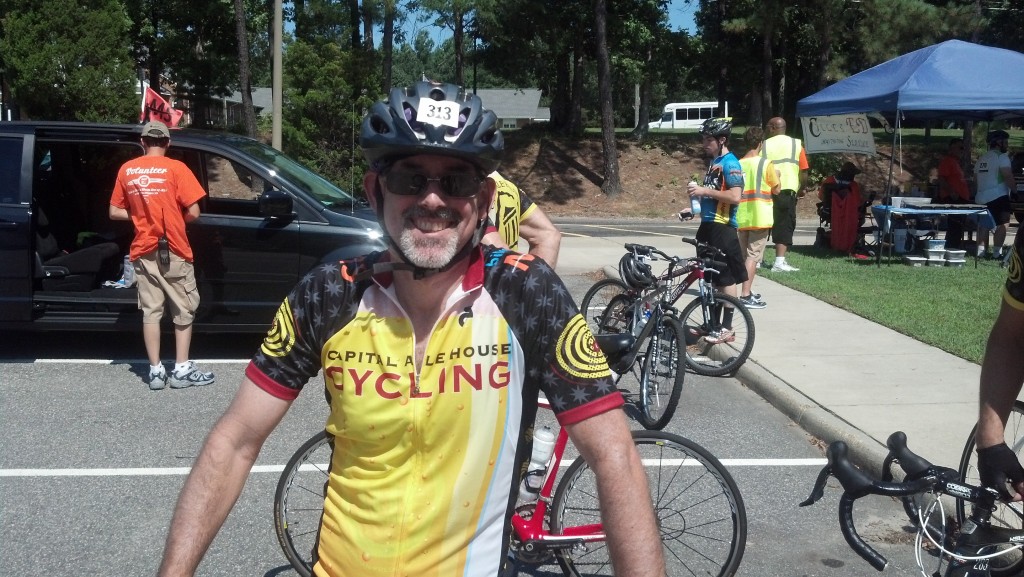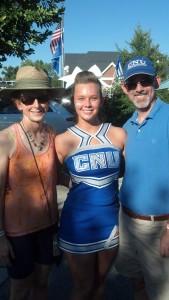 Next day they were ready to get up and do it all over again! Go Capital Ale House Team! Dane was riding for his neighbor Maryetta Doss in Florida.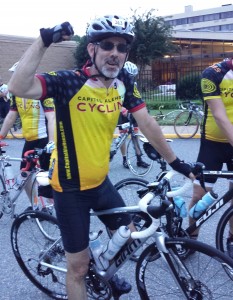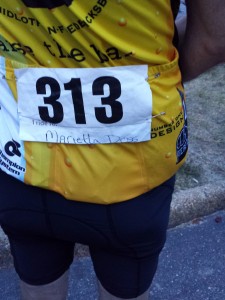 Everyone at the Start Line on Day 2. Dane and his teammates are in the front line! Way to represent Front Line Systems, Dane!  (Sept 7, 2014)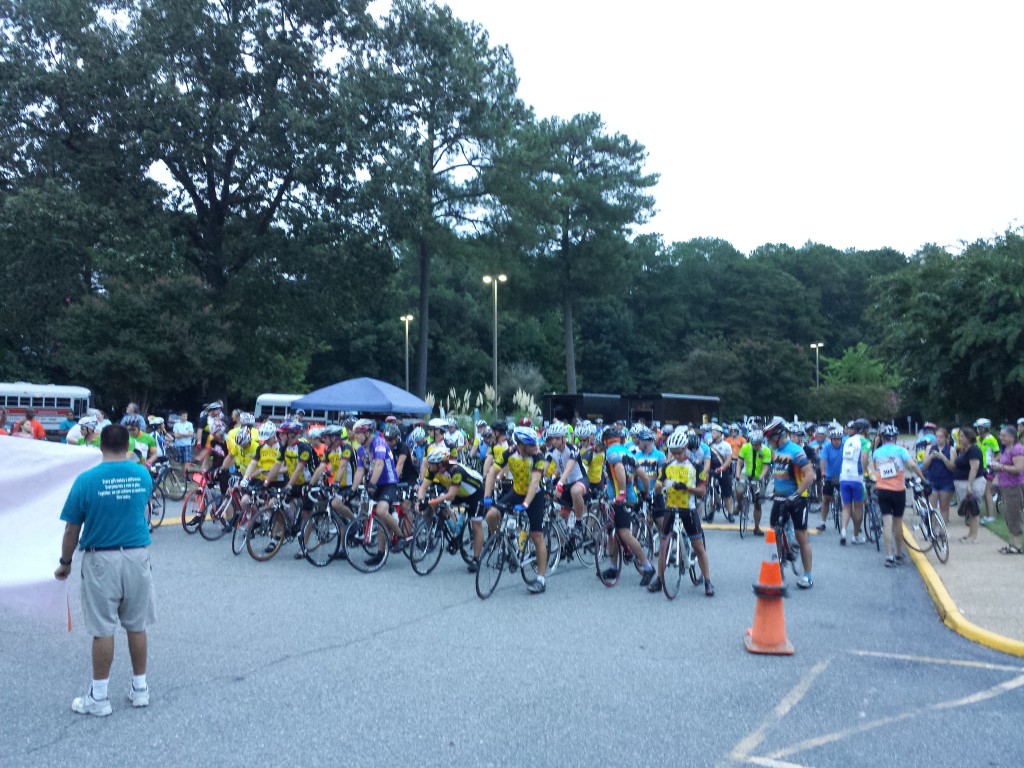 These guys stayed together during the whole race. They successfully completed 75 miles on Day 2 and a total of 175 miles! Way to go team!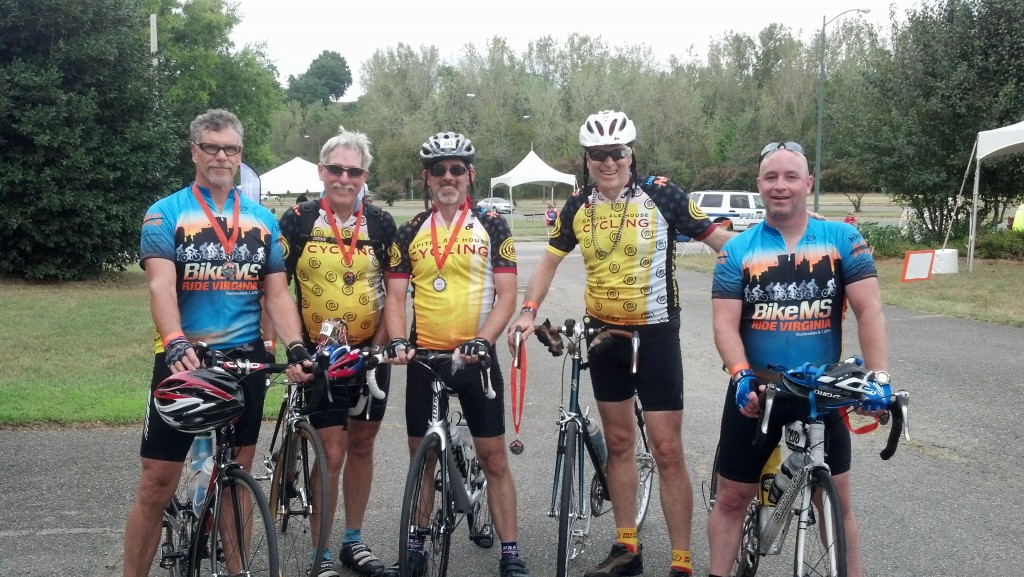 Thank you for your contribution! We hope you enjoyed the pictures. Dane was very touched by everyone's support for such a great cause!