Sage ERP Partner and Warehouse Management Software Experts Serving Virginia, DC and Maryland businesses.
Front Line Systems DC Metro office is a HighJump Warehouse Edge and Sage 300 ERP Partner. We specialize in providing accounting, CRM and warehouse management technology solutions for distribution, manufacturing and third party logistics businesses.
If you are looking for a new Sage 300 business partner or looking for ERP consulting, CRM consulting, warehouse management consulting or any other business technology related issue, contact us at 866-435-0243.
Are you located outside of Virginia, DC or Maryland? No problem. 
Check out our other locations. We serve clients across the US.
Front Line Systems Excels at Supporting Distribution, Manufacturing and Third Party Logistics Businesses
Other than HighJump Warehouse Edge and Sage 300 ERP software, we also support business technology solutions such as Sage CRM Software, Sage Enterprise Intelligence, Business Intelligence Software, E-commerce Software, EDI solutions and more.
Contact Front Line Systems at 866-435-0243 for more information. We look forward to serving you!
Meet the Front Line Systems DC Metro President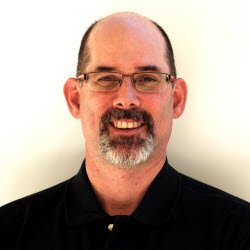 Dane Karcher specializes in helping businesses boost profitability by saving time and money in their production, warehousing, distribution, logistics, and supply chain operations.
For over 15 years, the Front Line Systems DC Metro office has helped mid-sized businesses lean supply chain operations planning, management, modeling, analysis, design, re-engineering, process improvement and cost reduction.
Read Dane's bio
About Front Line Systems
Front Line Systems is an ERP Consulting Firm with offices in Virginia and Washington DC. The firm is headquartered in Minneapolis, Minnesota. We are dedicated to helping businesses solve their accounting, manufacturing and warehouse concerns. We believe that your business has an amazing capacity for innovation and growth and that technology can help get you there.
Front Line Systems is a technology partner that solves problems and creates solutions for the life of your business. We provide ERP Consulting, CRM Consulting, Warehouse Management Consulting Services etc. in Virginia, DC, Maryland, Minnesota, Wisconsin, Connecticut (New England) and serve clients across the US.