Business Strategy Thoughts for 2018
As a Toastmasters member and club leader I have had the privilege of learning important business strategy and leadership lessons, over the past 3 years. Here's a business strategy / leadership thought, I encourage you to consider in 2018. How do you want your business or department to be perceived this year? What steps can you put in place to make that perception a reality?

Business Strategy and Toastmasters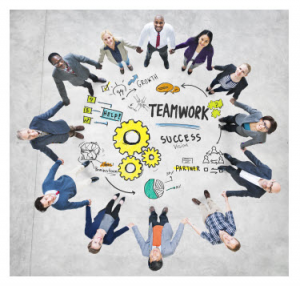 If you haven't been to a Toastmaster's meeting, I highly encourage you to check one out. It's inexpensive and the principles you learn at Toastmasters are easily applicable to all other areas of your life. Here's a little snapshot into our meetings: the agenda for the meeting is the same every time. To prepare for our club meetings, we need to have all the meeting roles filled by club members ahead of time.
Sometimes club members procrastinate to fill roles at the meeting. This year, our club wanted to ensure that each meeting ran smoothly. We wanted to come across as prepared, welcoming to guests, and a club that members were referring their friends to. One club leader suggested that all the club leaders (President, VP's, etc.) would come to every meeting, ready to give a speech (5-7 mins), tell a joke, and share an inspirational idea. Not only would this help us be perceived as an organization that was prepared, it would also give our new guests a great idea of how each club meeting is held.
How does this principle apply to your business? With so many pressures and demands, it is hard to take a step back and do some big picture thinking. Have you thought about how you want to be known as a business, or department in 2018? Are there actions you have actively put in place to make sure you are perceived that way?
If not, what are three actions you can put in place in 2018 (three things you need to get right every time), for customers, vendors and other key stakeholders to start perceiving your business/department the way you want them to do so. If yes, let us know what successes / challenges you are encountering? 
Business Strategy Resources:
Daniel Pink in his book – To Sell is Human says, 'everyone is selling something'. What is your business or department selling? How do you want to be perceived this year? Getting things right every time won't happen all at once, but with support, encouragement and accountability you will be well on your way this year. Putting these actions into place brings us to another interesting topic of creating habits, we'll continue with that topic in another business strategy blog article.
Are you a fellow Toastmaster? If yes, what business strategy / leadership principles are you applying in your business. Did you find this business strategy content useful? What will your team sell in 2018?
For more information on business strategy, please contact Front Line Systems at 866-435-0243.
(Written by: Melanie Howell, Marketing Manager, Front Line Systems)
About Front Line Systems
Front Line Systems is an ERP Consulting Firm with headquarters in Minneapolis, Minnesota. We are dedicated to helping businesses solve their accounting, manufacturing and warehouse concerns. We believe that your business has an amazing capacity for innovation and growth and that technology can help get you there.
Front Line Systems is a technology partner that solves problems and creates solutions for the life of your business. We provide ERP Consulting, Warehouse Management Consulting and CRM Consulting Services in Minnesota, Wisconsin, Virginia, DC, Maryland, Connecticut (New England) and serve clients across the US. Contact us at 866-435-0243 today.