Get Sage 300 Support, Sage 300 Training, Sage 300 & Add-ons Installation Services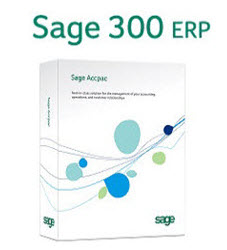 What does getting more value from your Sage 300 solution mean for you? Would a Sage 300 add-on solution improve your software functionality? Or do you need training for your existing Sage 300 ERP solution?
No matter what your need we offer a variety of business and accounting software solutions from Sage including Sage 300 ERP, Sage CRM, Sage Enterprise Intelligence and Sage HRMS.
Whether you're looking to improve efficiency in your warehouse, shop floor, accounting department, sales, human resources, or online store, we implement and support business software for your entire operation – from the front-office to the back-office, in the cloud or on location.
To connect with our team, you can call 866-435-0243, or fill out our contact form now ——>
We look forward to connecting with you.
Here's what some of our clients are saying: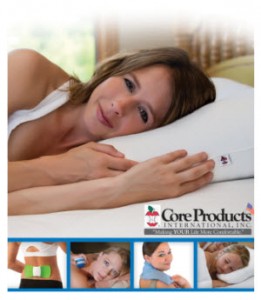 "The Front Line Systems team has provided us the business technology support we needed to grow our business from one location and $2 million in annual sales to multiple locations, $15 million in annual sales, and a lot more products," said Keehr. Royce Keehr, Core Products, Chief Financial Officer.
Read Core Products success story
Jennifer Blanchard, Office Manager and third generation family member at Geissler's says, "Front Line Systems is always able to take anything I imagine and turn it into reality!"
Read Geissler's Supermarkets story
Picking is now fast and efficient, every item and case in its proper location. Inventory accuracy hovers at 99 percent, and the company updates its drop-ship customers on a daily basis. The old allocation problem no longer exists…Reporting is "orders of magnitude" better, with the company able to determine quickly the status of specific SKUs.
Al Maurer, VP of Operations, Elite Home Products
HighJump Warehouse Edge is the backbone of customer service. We use it to determine who gets shipped what and when. If we can't use a system to get product to our customers when they need it, it's useless." He adds, "HighJump Warehouse Edge is an integral part of delivering on our promise of quality, service and value. It would have been extremely difficult to handle the increased throughput in the warehouse and continue growing the business at 30% annually without it."
Scott Hamberger, CEO, Fortessa
Front Line Systems – Your Sage 300 ERP Partner
Choosing the right software is just a start. You also need a partner with business and technology know-how to implement your ERP system the RIGHT WAY. We have the experience needed to unlock the true potential of your technology investment.
We're In It For the Long Haul
Technology is ever-changing, but Front Line Systems isn't.  In business for over 20 years, we're in it for the long haul … because you can't underestimate the value of a familiar and consistent partnership.  When you choose Front Line Systems, you gain a technology partner for life.
If you would like to talk to our team  (we are dedicated technology partners who committed to your success), contact Front Line Systems via our website or call us at 866-435-0243 today. We look forward to connecting with you.
Check out the Ultimate Sage 300 Guide for Sage 300 Users  | Download our Sage 300 ROI Guide  | Contact Front Line Systems