(Last Updated On: April 23, 2021)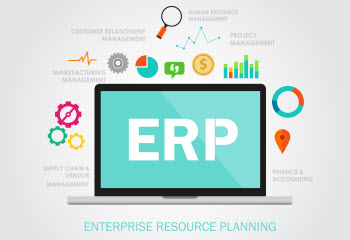 Now more than ever, easy access to your Sage ERP system anytime and from anywhere is crucial for the success of your business.
There are several factors to consider when you're choosing your Sage 300 Cloud hosting provider. In this article we'll discuss five reasons why you may want to consider Swizznet as your Sage 300 Cloud hosting provider. For a more in-depth discussion about your Sage 300 Cloud hosting needs, contact Front Line Systems for a complimentary consultation today.
5 Reasons to Choose Swizznet as your Sage 300 Cloud Hosting Provider
Reason 1: Swizznet has an extensive list of apps they will host in the Cloud for you. With Swizznet you and your team can easily access your Sage 300 system, as well as other integrated or stand-alone 3rd party applications anytime, anywhere and on any device. Swizznet has an extensive list of apps they will host in the Cloud for you. Some examples include Avalara, CCH, ADP, Beanworks, PrintBoss, Microsoft Office 365, SmartVault, Paychex, Shopify and more. You can see the complete list of applications here. Even if your specific application isn't listed on the Swizznet website, they will work with you to bring your unique business applications to the Cloud.
Reason 2: You can have your Sage 300 Cloud hosting solution up and running within a day with Swizznet. Now that is fast! Additionally, Swizznet offers a 15-day free trial so you can see what it would be like to host your Sage 300 perpetual or subscription-based software with Swizznet, before you make the move.
Reason 3: Swizznet takes security seriously – They maintain the highest standards of security, including PCI Compliance, encryption, and SOC 2 compliant data centers using the latest technology. They also back that up with a 99.95% uptime guarantee. So, you can sleep soundly at night, knowing that your mission-critical business applications are secure. You can read more about their Sage 300 Cloud hosting security standards here.
Reason 4: Swizznet offers 24/7/365 US based support and works in tandem with your Sage partner to monitor your business application/s for optimal performance. Additionally, they use real-time monitoring to address problems before they become issues. So, you can spend your time growing your business; while Swizznet and your business partner take care of your IT needs.
Reason 5: They offer the fastest technology platform available – Swizznet's app delivery technology ensures fast application performance and printing speeds. In addition, they use Internap's patented MIRO technology which will ensure that you experience low latency, high availability and boosted application performance.
Steve Erickson, President of Front Line Systems has partnered with Swizznet for several years.
Interested in learning more about Sage 300 Cloud Hosting with Swizznet?
We'd love to speak with you. Contact Front Line Systems via our website or call 866-435-0243 for a complimentary consultation call today. We look forward to connecting with you soon. Learn more about why choosing Swizznet as your Sage 300 Cloud hosting provider is a good idea here.
About Front Line Systems
Front Line Systems is an ERP Consulting Firm with headquarters in Minneapolis, Minnesota. We are dedicated to helping businesses solve their accounting, manufacturing, and warehouse concerns. We believe that your business has an amazing capacity for innovation and growth and that technology can help get you there.
Front Line Systems is a technology partner that solves problems and creates solutions for the life of your business. We provide Sage 300 ERP Consulting, Sage 50 Consulting, Warehouse Management Consulting (HighJump Warehouse Edge), CRM Consulting Services, etc. in Minnesota, Wisconsin, Virginia, DC, Maryland, and serve clients across the US. Contact us at 866-435-0243 today.